On 30 October – 1 November 2019 the 36th meeting of the Intergovernmental Group of Experts on International Standards of Accounting and Reporting under the auspices of UNCTAD took place in Geneva. Mr. Dmitry Kyko, Deputy Minister of Finance of Belarus, led the Belarusian delegation to the session.
On 30 October 2019 during the high-level segment of the session, Dmitry Kyko emphasized the importance of UNCTAD's work on improvement of the accounting and reporting methodology. The head of Belarusian delegation informed the participants about the latest developments in Belarus in the field of financial and non-financial reporting in the context of achieving the Sustainable Development Goals.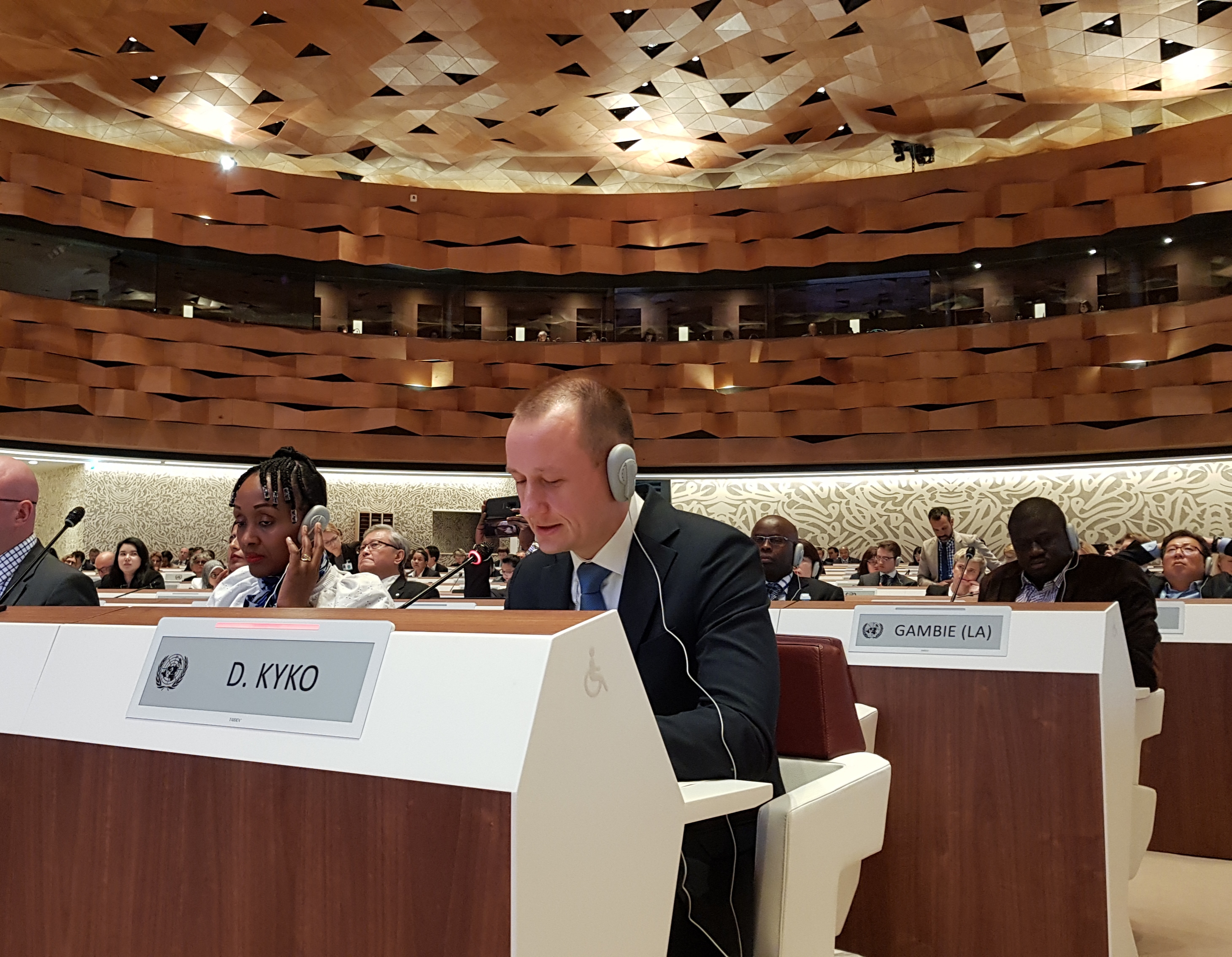 On 1 November 2019 Ms. Tatsiana Rybak, the Head of the Directorate of Regulation of Accounting, Reporting and Audit of the Ministry of Finance, presented the results of a joint Belarus-UNCTAD study of the potential of the Republic of Belarus for preparing high-quality corporate reporting, as well as the future steps aimed at its strengthening it in order to improve the investment climate and to promote business environment in Belarus.
During the session, the Belarusian delegation has discussed with the representatives of the UNCTAD Secretariat the possible spheres of further cooperation, including practical implementation in Belarus of reporting indicators on the contribution to the achievement of the SDGs.