On May 15, 2018, the 10th official meeting of the Working Party on Belarus' accession to the World Trade Organization (WTO) was held in Geneva.
The delegation of Belarus was headed by Mr. Andrei Yeudachenka, First Deputy Minister of Foreign Affairs.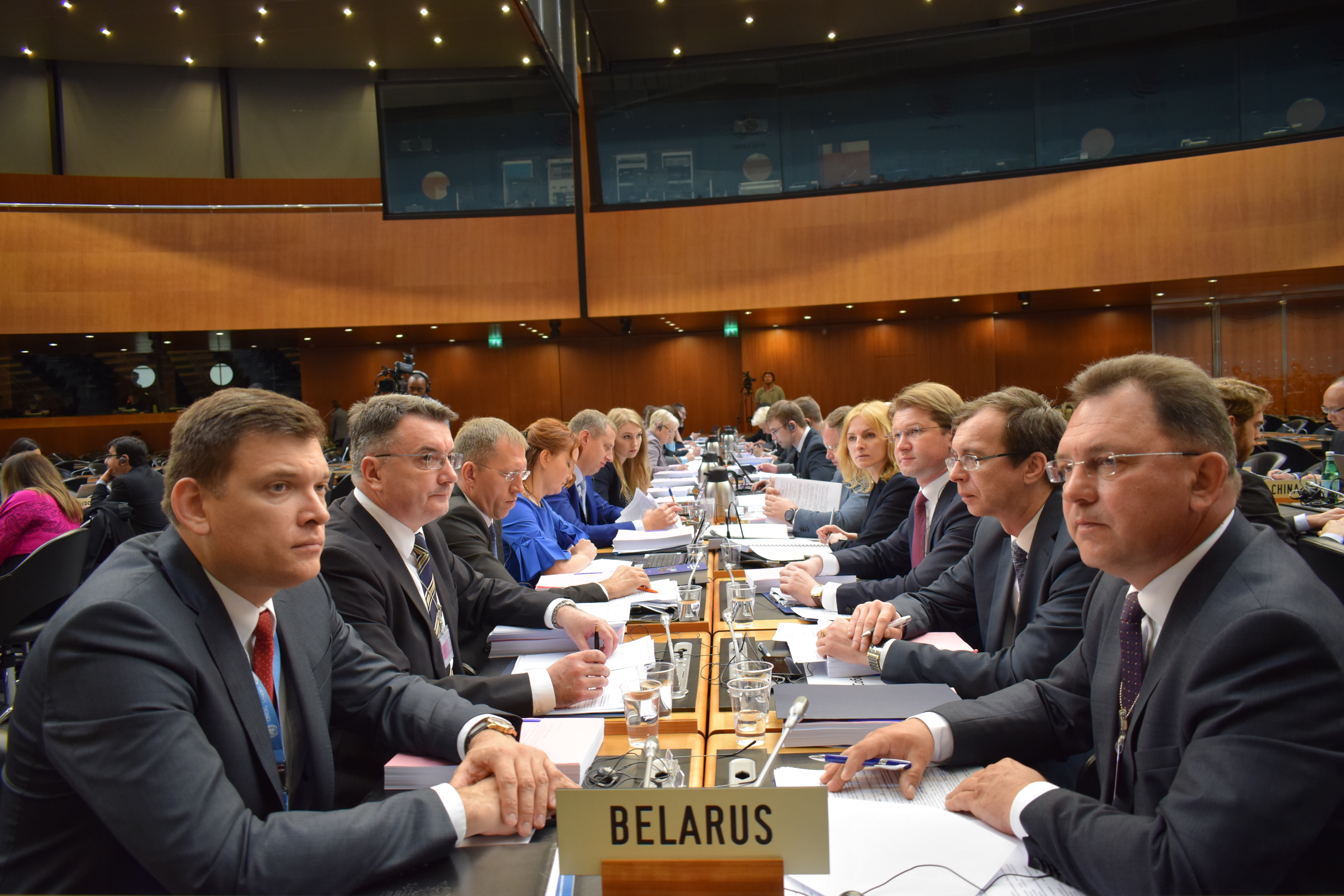 The Belarusian delegation included representatives of the Ministry of Economy, the Ministry of Finance, the Ministry of Justice, the Ministry of Agriculture and Food, the Ministry of Antimonopoly Regulation and Trade, the National Bank, the Ministry of Health, the Ministry of Communications and Informatization, the Ministry of Forestry, the State Customs Committee, the State Committee of Standardization and the National Center of Intellectual Property.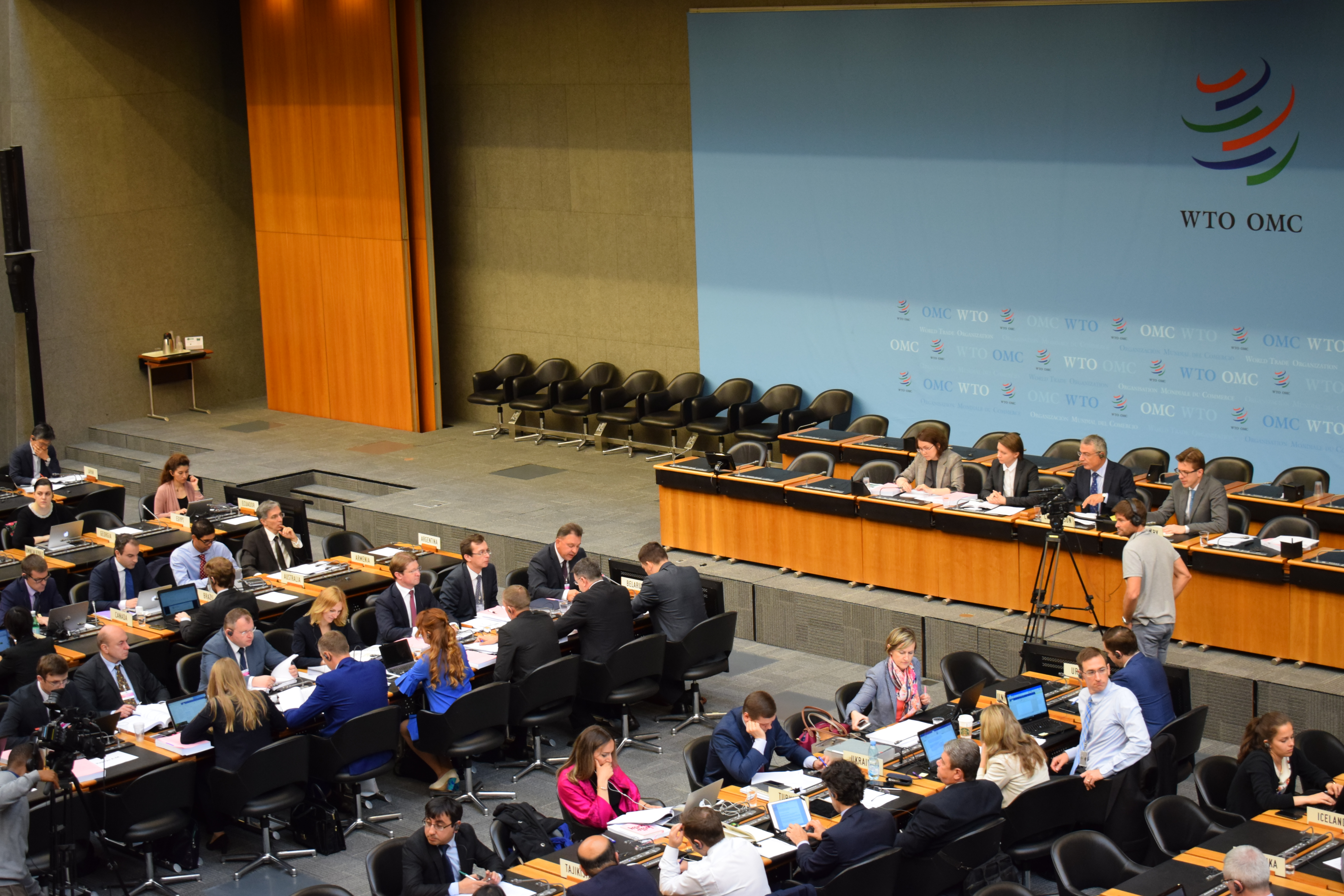 Andrei Yeudachenka informed the participants of the meeting on the development of the Belarusian economy, national legislation as well as on the completion of bilateral negotiations on market access with Norway,
El Salvador, Guatemala and Iceland.
Representatives of the EU, Canada, Russia, Armenia, Kyrgyzstan, Kazakhstan, Tajikistan, China, Vietnam, India, Australia, Brazil, Pakistan, Mexico, Ukraine, Switzerland, Norway, New Zealand, Turkey, Japan, the Republic of Korea, El Salvador, Ecuador, Cuba, Guatemala, Georgia, Moldova and other countries in their speeches supported the steps taken by the Government of Belarus to join the WTO, noted significant progress in harmonization of the national legislation of Belarus into compliance with WTO rules. Most of the WTO member states noted that the accession
of Belarus into the organization will contribute to strengthening of the international trade system which implies the importance of an early conclusion of the negotiation process.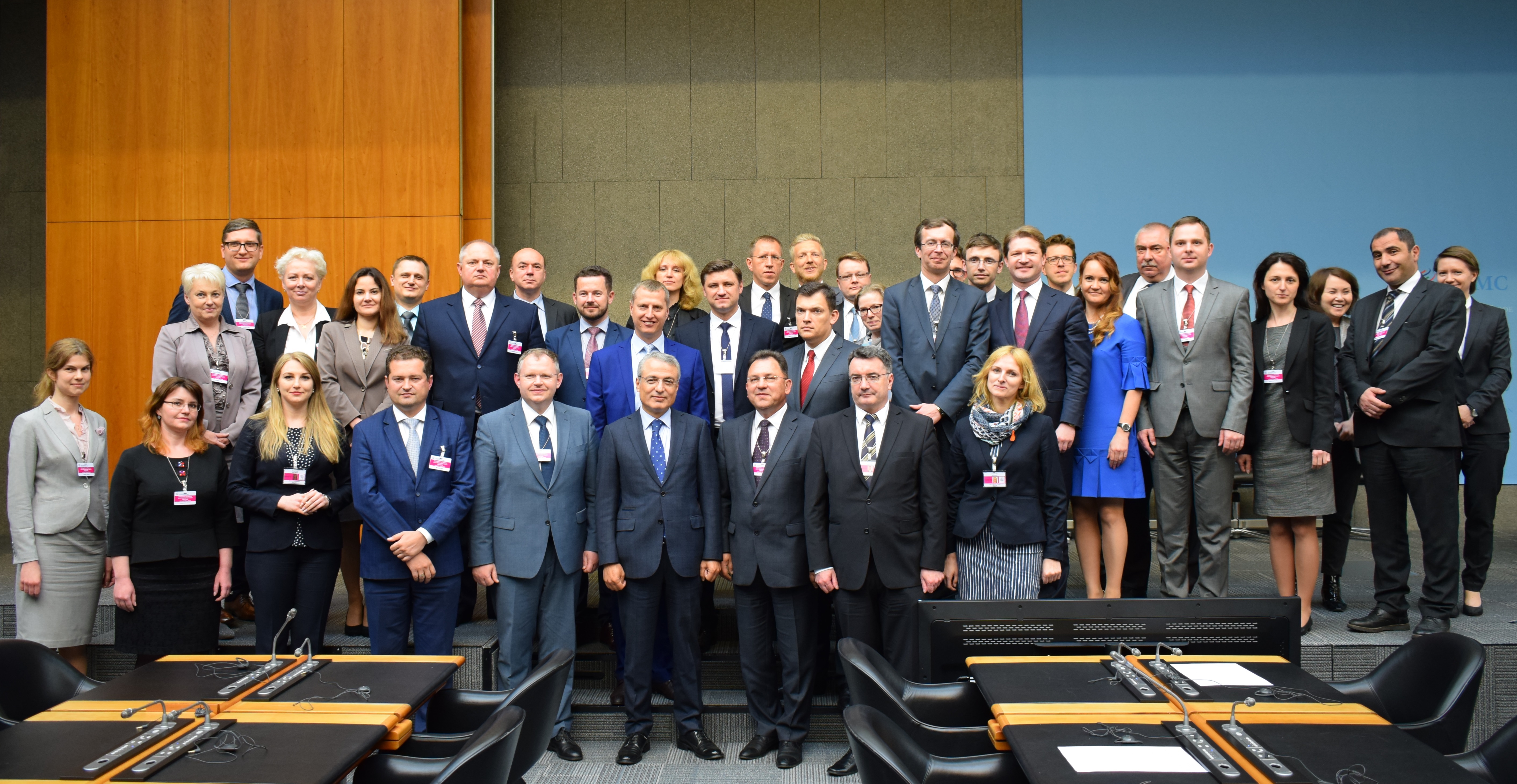 In the course of the meeting a substantive discussion took place on the current version of the draft Report of the Working Party on the following issues: the economic policy of Belarus, the regulation of exports and imports of goods, technical barriers to trade, sanitary and phytosanitary measures, trade aspects of intellectual property rights, trade in services. The Belarusian Side provided answers to the questions posed by the WTO member countries concerning the legal regulation of the economy, monetary and financial regulation, access of foreign investments in the country's economy and other aspects. It is expected that the third edition of the draft Report of the Working Party will be considered during the next official meeting scheduled for the fourth quarter of 2018.
On the eve of meeting, on May 14, Mr. Andrei Yeudachenka held a meeting with the Chairman of the Working Party – Permanent Representative of Turkey to the WTO Kemal Madenoglu in which the parties discussed the current situation and further steps in the negotiation process.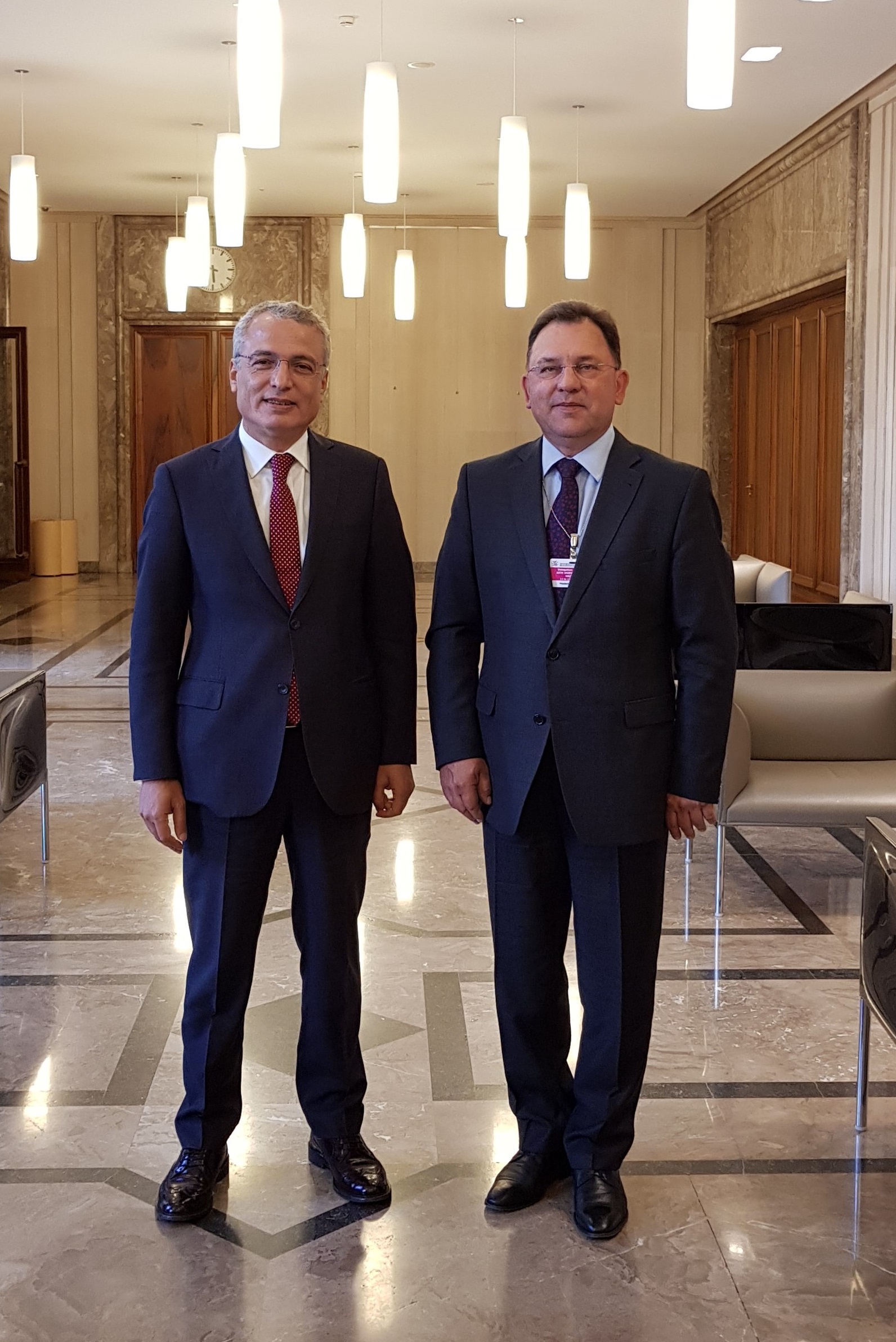 On May 14-17, 2018, the Belarusian delegation also holds another round of bilateral negotiations on access to the market of goods and services with 7 WTO members.