Home › Permanent Mission › News
On the joint presentation of investment opportunities of Belarus and Armenia
On October 23, 2018, Belarus and Armenia held a joint business evening. The event was organized in cooperation with «Franck Muller Group», the main investor of the Minsk Watch Factory and «Luch» brand widely known in all CIS countries.
During the event the Belarusian delegation presented the economic potential of the country, the legal framework and the subtleties of doing business in Belarus.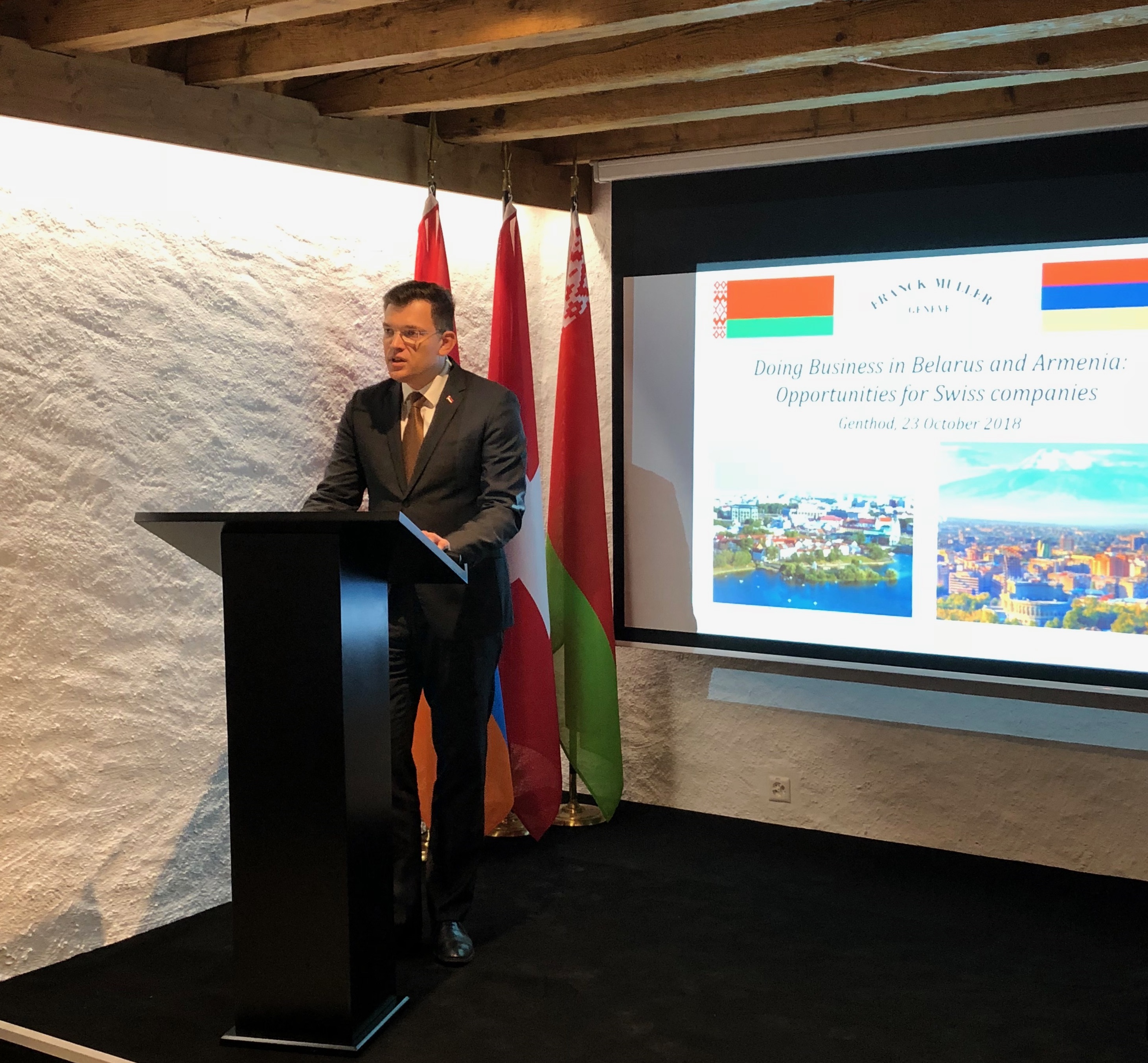 The event served as a platform for strengthening the dialogue between State and business representatives from Armenia and Belarus and the chambers of commerce and industry and the Swiss business community mainly from the French-speaking cantons of Switzerland.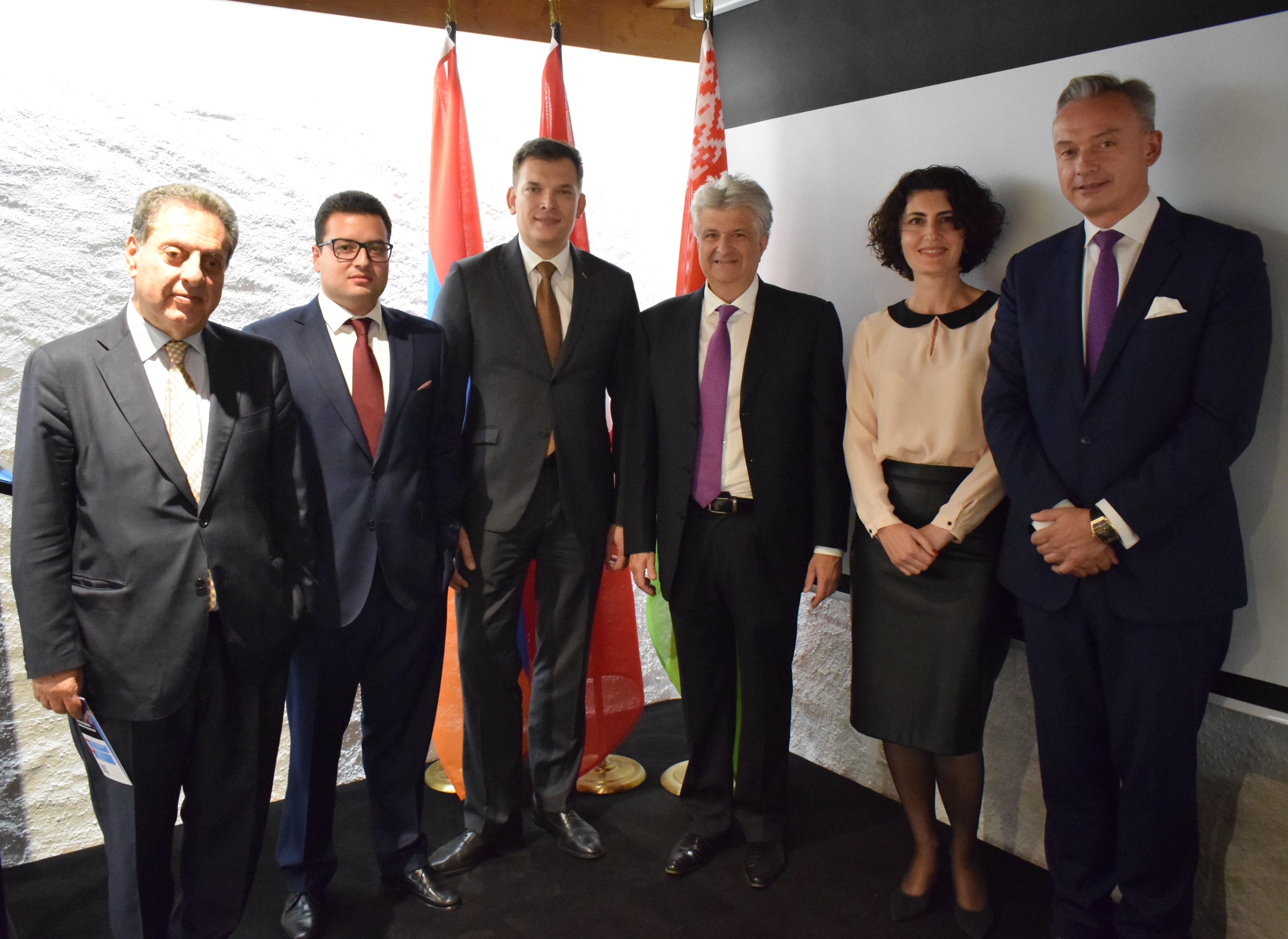 The established contacts will serve as a solid basis for the further development of trade and economic cooperation between the three countries.