On December 10-11, 2019, the Deputy Minister of Foreign Affairs of the Republic of Belarus Oleg Kravchenko paid a working visit to Geneva (Switzerland).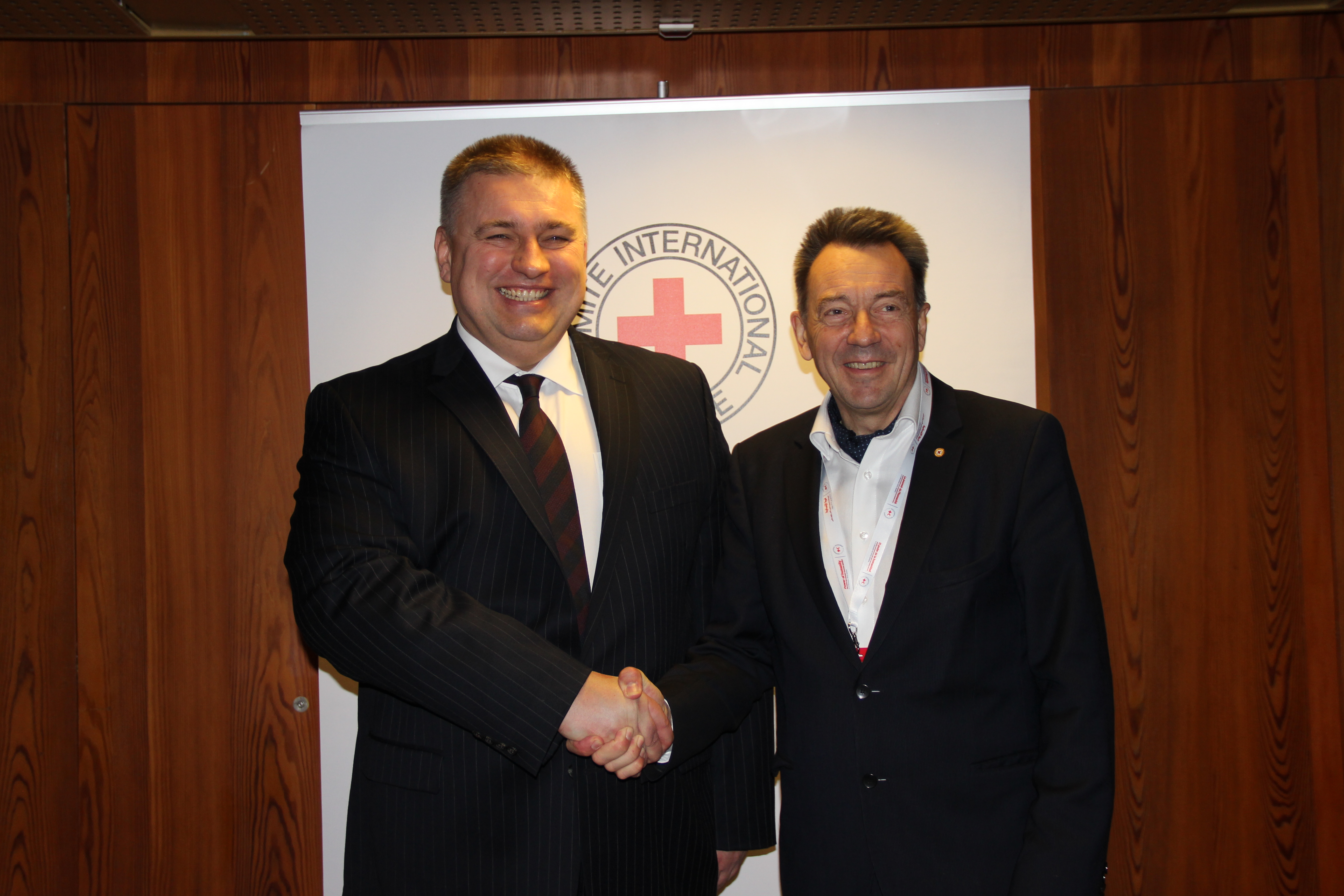 As a head of the Belarusian delegation Oleg Kravchenko took part in the plenary session of the 33rd International Conference of the Red Cross and Red Crescent (RCRC Conference).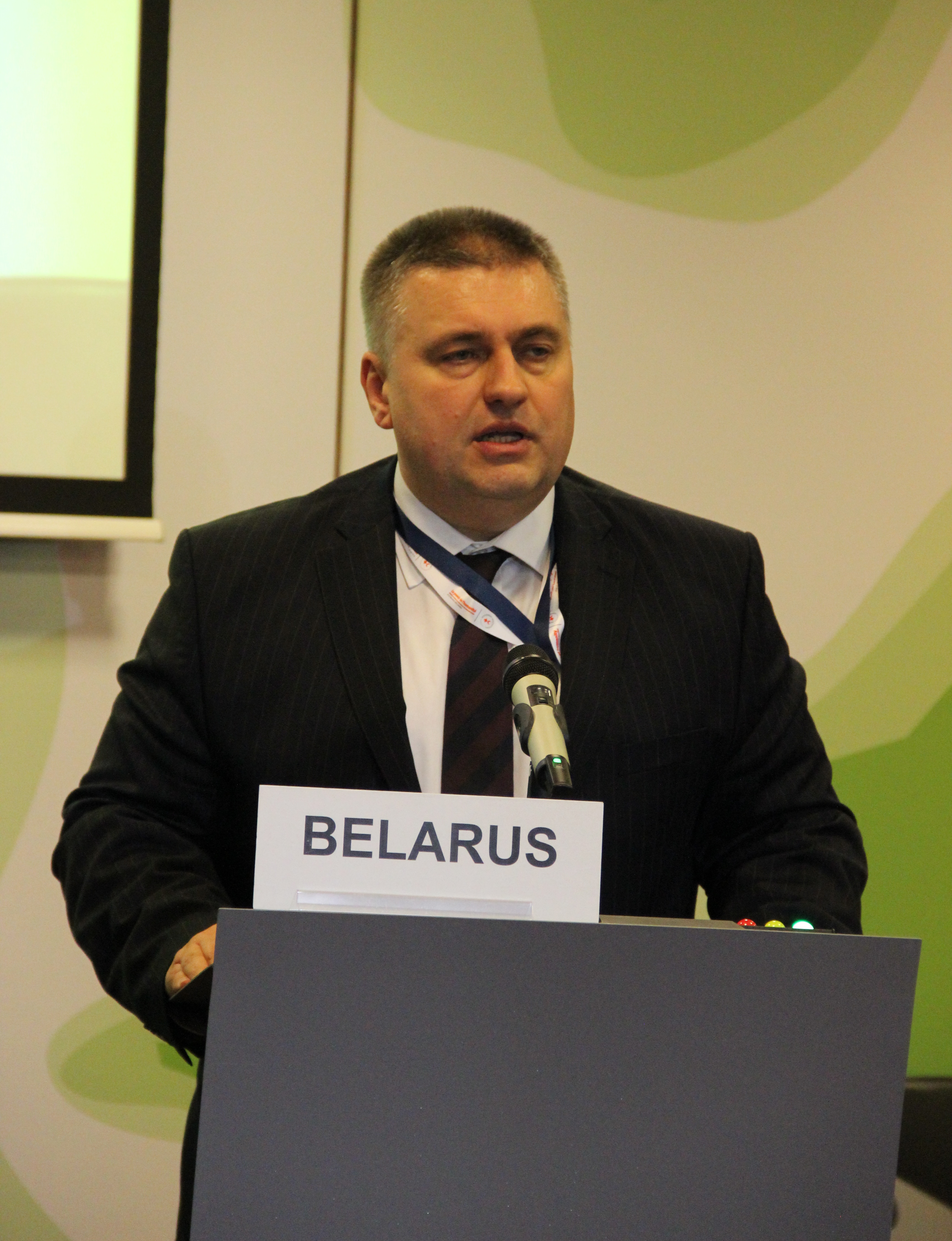 In his address to the Conference the Deputy Minister emphasized Belarus's commitment to the high ideals of humanism advocated by the RCRC Movement, and expressed government's support for the efforts of the International Committee of the Red Cross and national RCRC societies, aimed at helping people affected by armed conflicts and other humanitarian disasters and difficult life situations. The special role of international humanitarian law and its main source, the Geneva Conventions of 1949, was highlighted as one of the most important elements in the set of system factors that shaped the modern system of international peace and security.
Without diminishing the importance of working with the consequences of humanitarian disasters the Belarusian diplomat expressed his conviction that only the joint work of the international community to eliminate the root causes will contribute to a decrease in their number in the world.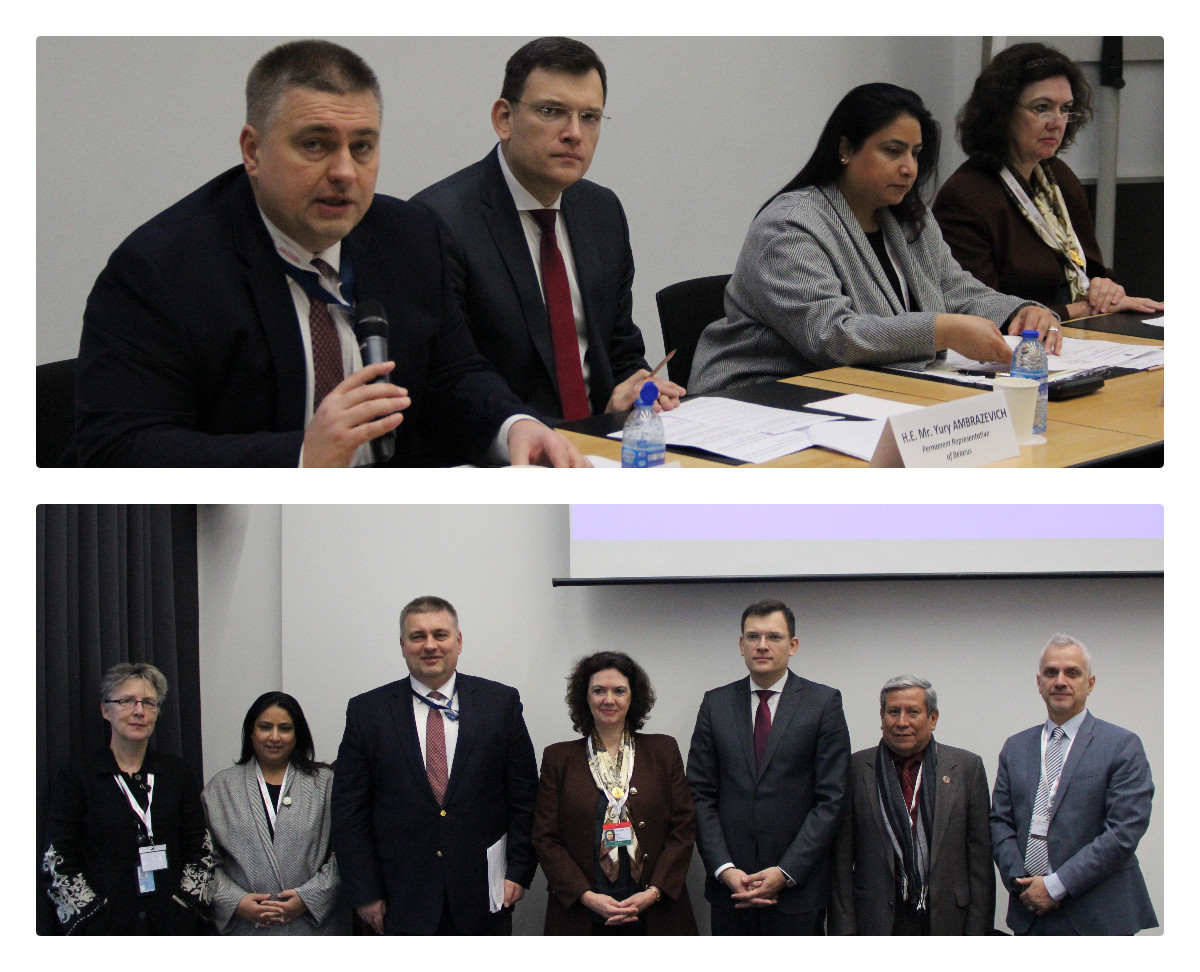 Oleg Kravchenko also made a keynote speach at a special event of the RCRC Conference, organized by the Group of countries united in the fight against human trafficking. The purpose of the discussion was to consider ways to consolidate international efforts to combat human trafficking in armed conflicts.
The Deputy Minister met with the President of the International Committee of the Red Cross Peter Maurer, Director General of the World Intellectual Property Organization Francis Gurry, Deputy Director General of the World Trade Organization Karl Brauner, Executive Director of the Advisory Center on WTO Law Niall Meagher.
Development of cooperation between Belarus and the secretariats of these international organizations was discussed during meetings.