The International Organization for Standardization (ISO) is an international non-governmental organization comprised of National Standardization Organizations of 162 countries. The coordinating body of ISO is the Secretariat located in Geneva.
ISO is the world's largest developer of international standards (currently there are more than
21 thousand ISO standards). The scope of ISO covers both traditional industries, including agriculture, construction, engineering, manufacturing, distribution, transport, and information and communication technologies, good governance and services.
The Republic of Belarus, represented by the State Committee for Standardization, has been a full ISO member since 1993 and participates in 168 ISO technical committees and subcommittees on standardization. The Republic of Belarus is an active participant in 4 ISO Policy Development Committees: Committee on conformity assessment ISO/CASCO, Committee on reference materials ISO/REMCO, Committee on consumer policy ISO/COPOLCO, as well as Committee on developing country matters ISO/DEVCO.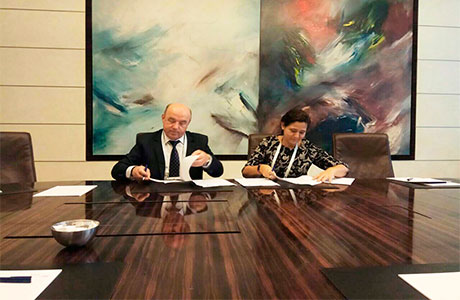 Belarus also strengthens cooperation with regional standardizing organizations. In September 2017, on the margins of the 40th General Assembly of ISO in Berlin, the Belarus' Gosstandard and European standards organizations (CEN / CENELEC) signed a cooperation agreement.
The State Committee for Standardization of the Republic of Belarus is the leading state body for cooperation with ISO.