On the official visit to Minsk of the WIPO Director General Doctor Francis Gurry
04.06.2019
On 3 – 5 June 2019, Director General of the World Intellectual Property Organization (WIPO) Dr. Francis Gurry, undertook an official visit to Belarus.
The program of the visit included meetings with the President of the Republic of Belarus Alexander Lukashenko, Prime-Minister of Belarus Sergei Rumas, the heads of the Ministry of Foreign Affairs, State Committee on Science and Technology, NAS of Belarus, NCIP, High-Tech Park and the Academy of Management under the aegis of the President of Belarus.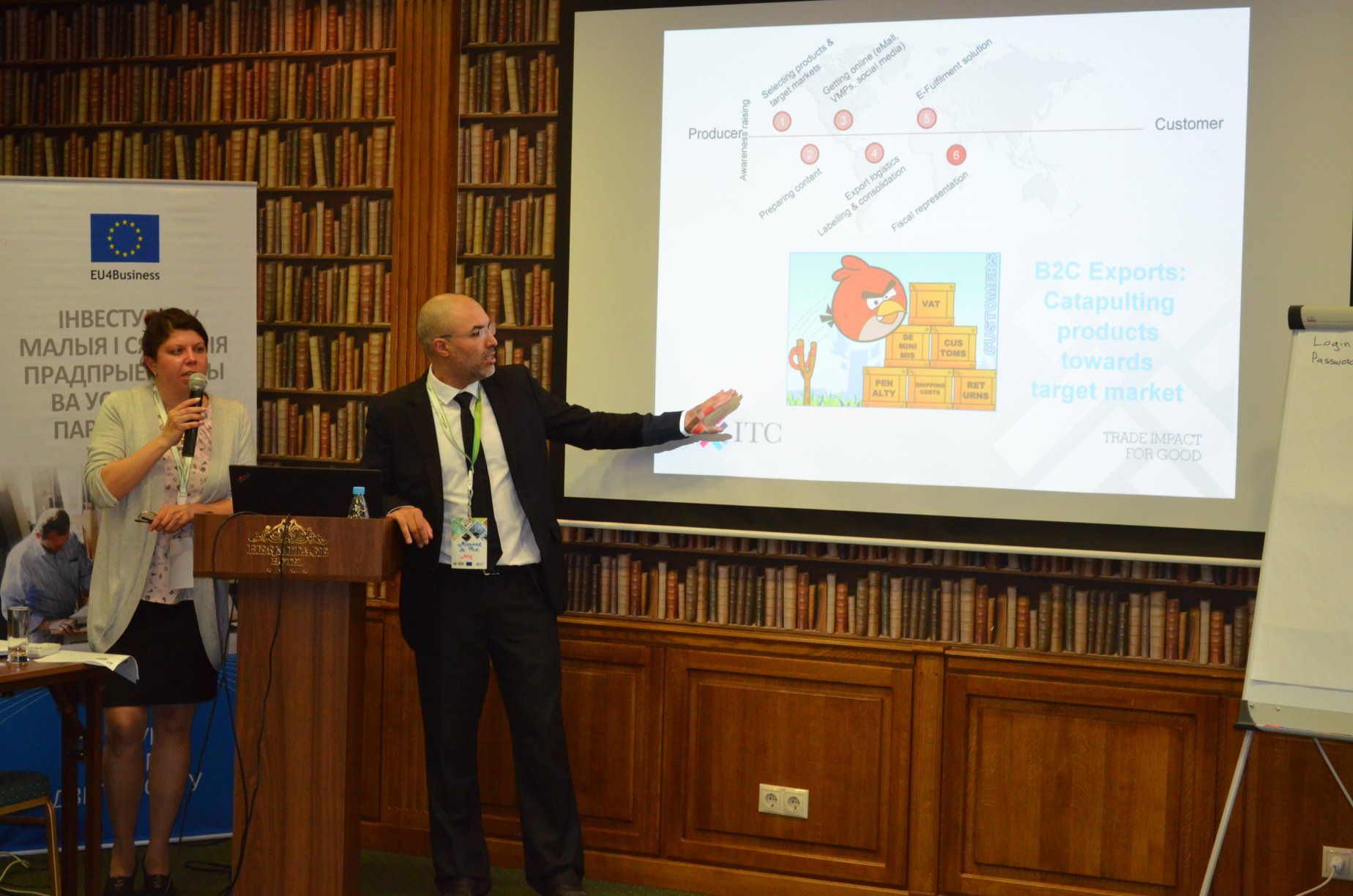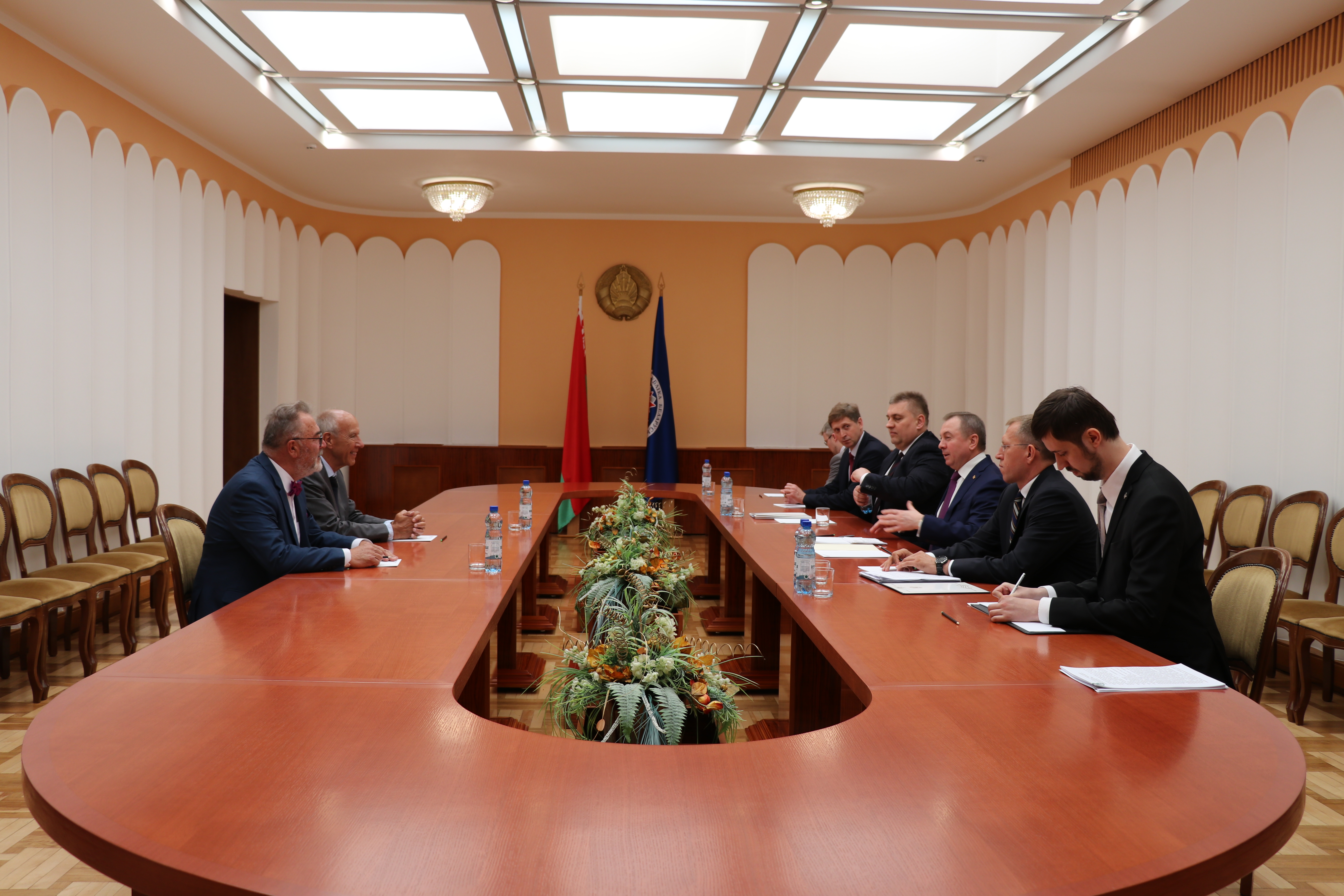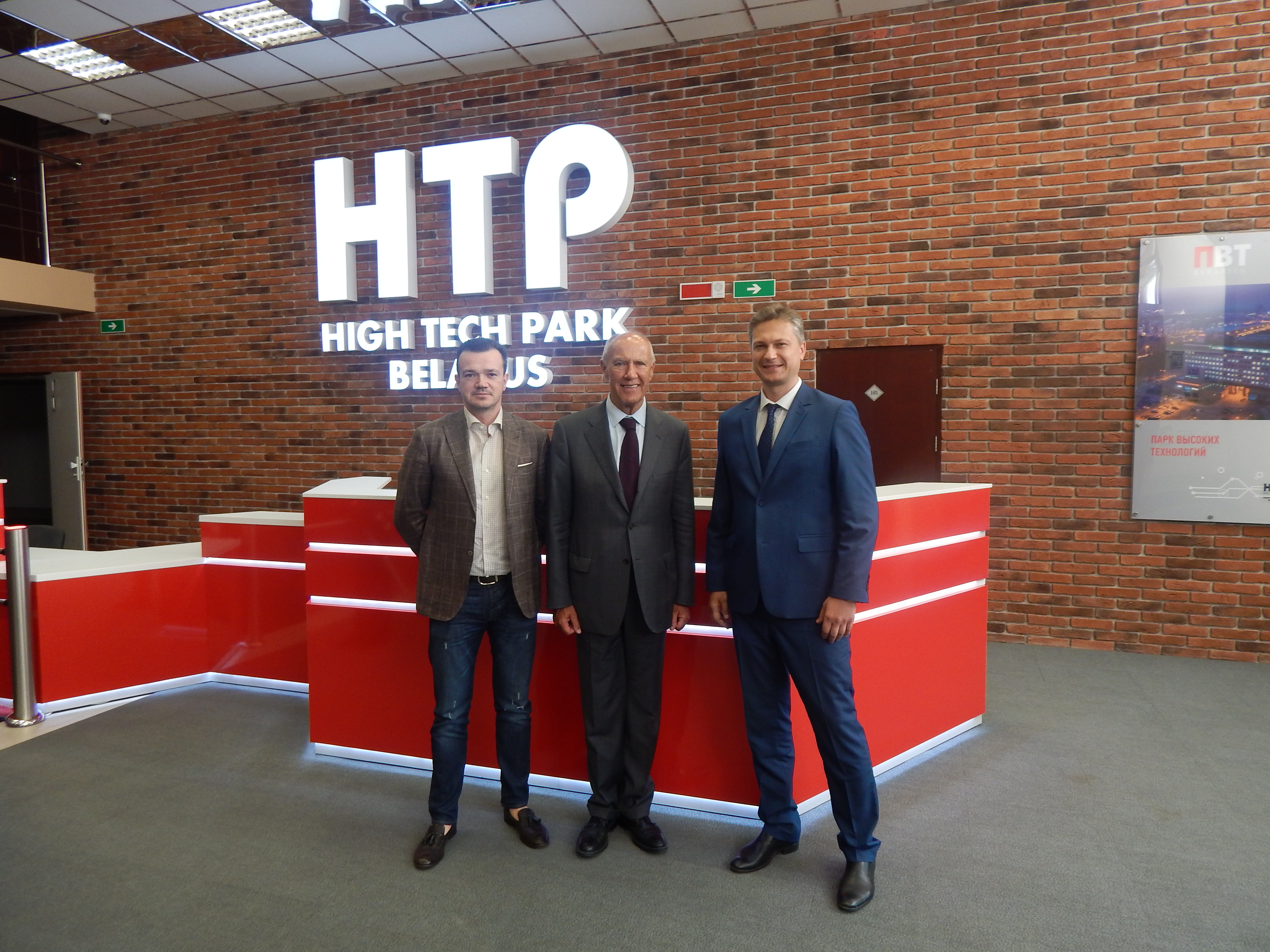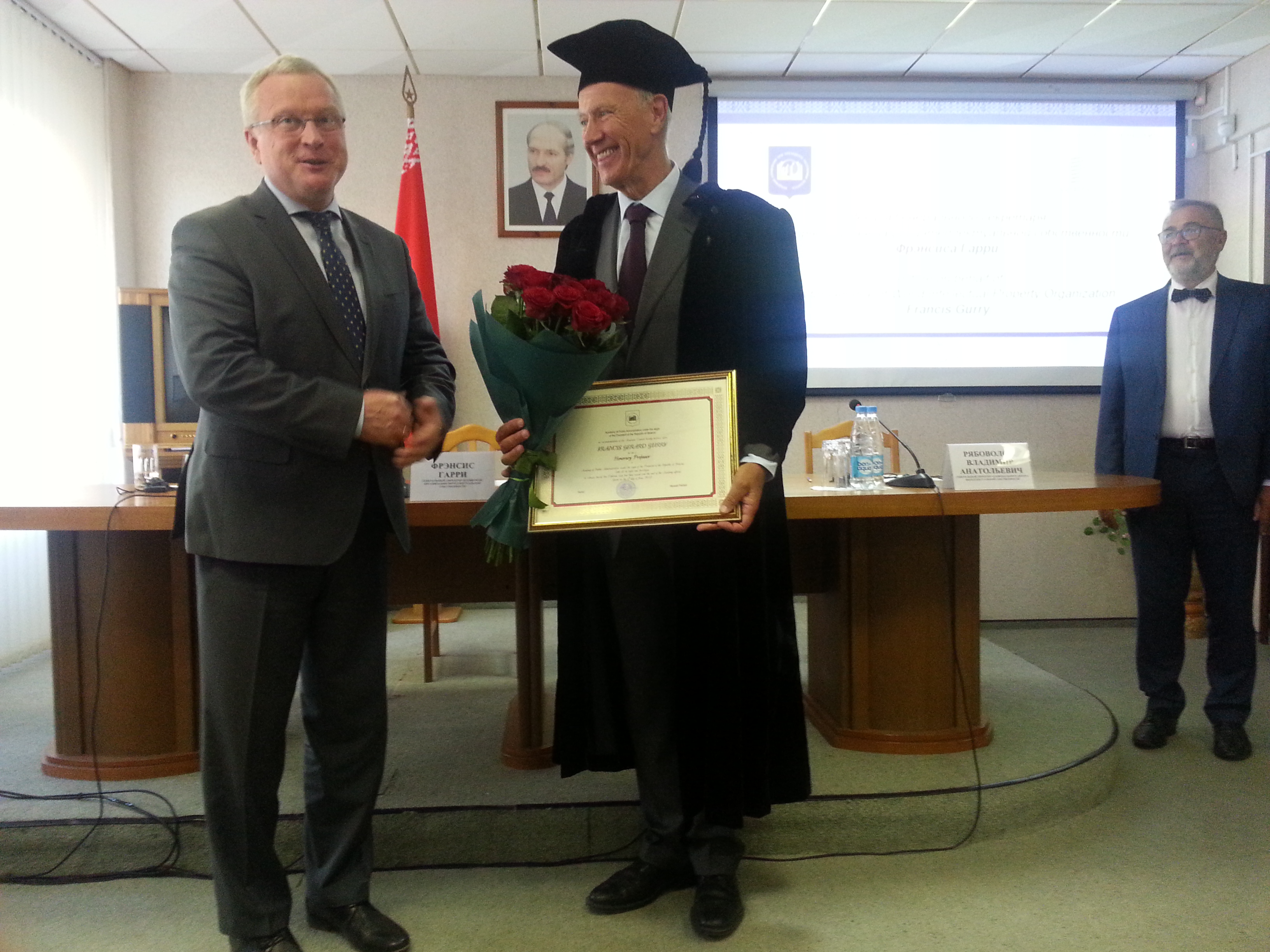 During the meeting at the Council of Ministers, a new Memorandum of Understanding between the Government of the Republic of Belarus and WIPO was signed.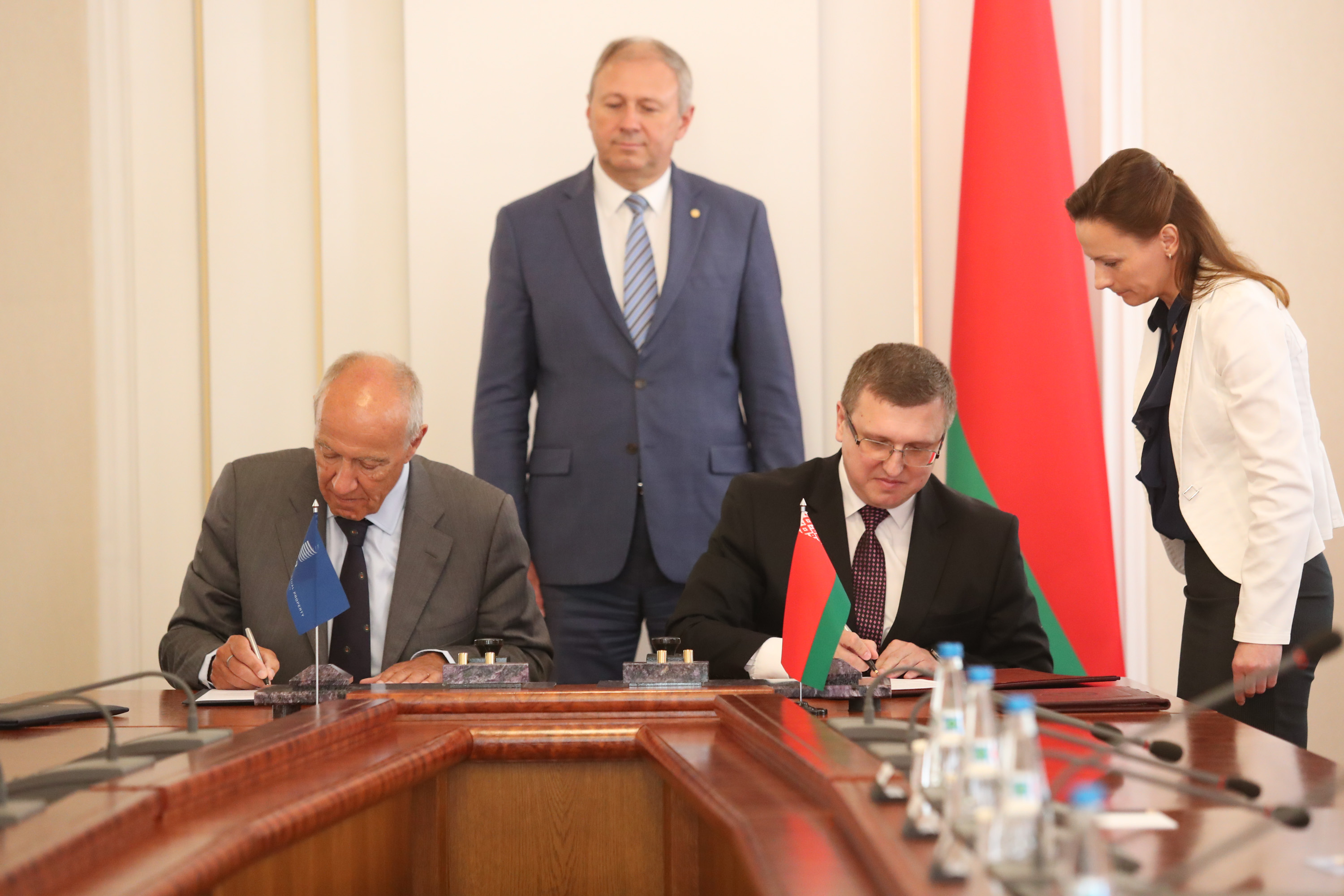 On 4th June the WIPO Director General delivered a presentation on "Prospects for the existence of the intellectual property system in a globalized world" at the opening of a regional seminar on current aspects of the use of intellectual property rights, which will take place in Minsk.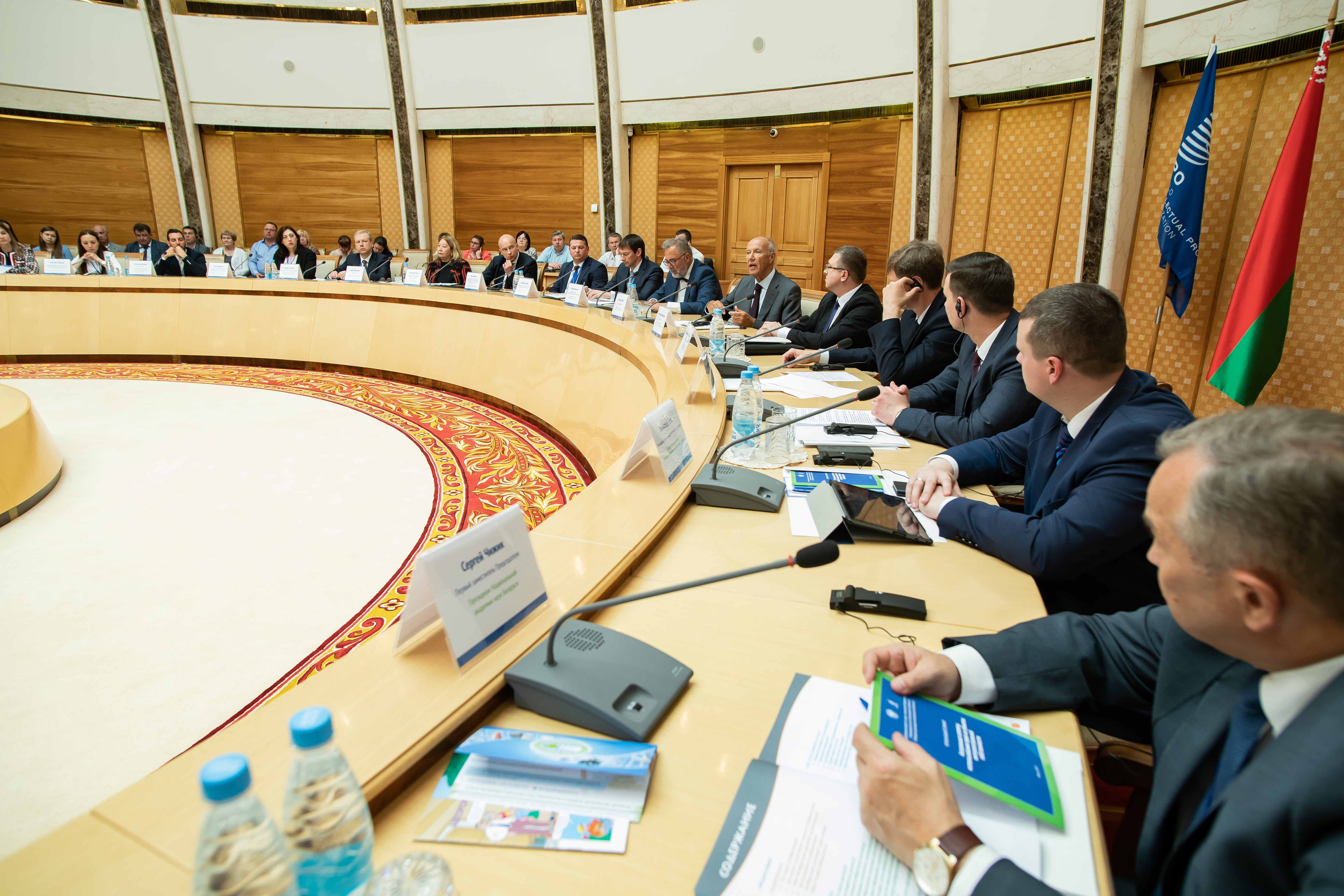 Doctor Francis Gurry also participated as an honored guest in a meeting of the Scientific and Advisory Council at the Ministry of Foreign Affairs of Belarus, where he presented a report on the role of intellectual property in the modern digital economy.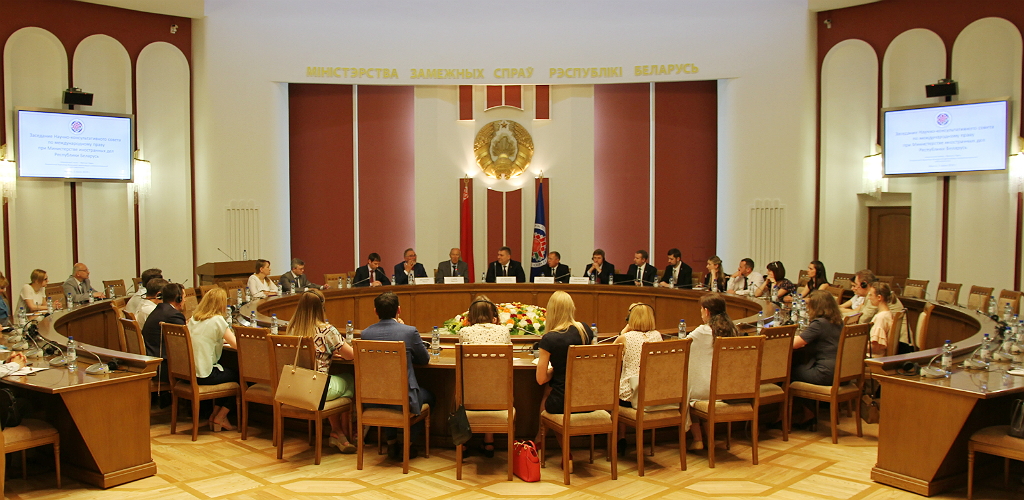 More at:
https://www.wipo.int/about-wipo/en/dgo/news/2019/news_0041.html?fbclid=IwAR0gy8-FNYWk_FSN2Xt3gVmcEQLjgKSDqiADwZc1PSXQ4OcBFG26pel2Th0
http://mfa.gov.by/en/press/news_mfa/f6a57990643b75f1.html?fbclid=IwAR31V0ZDtacsTe5OJYghEPcbfQNzY9cfA8DRuFyrG7euymJL1makvqdohNQ
https://eng.belta.by/economics/view/belarus-eager-to-develop-network-of-centers-to-support-technologies-innovations-with-wipo-aid-121617-2019/
https://eng.belta.by/president/view/belarus-interested-in-developing-cooperation-with-wipo-121561-2019/
https://eng.belta.by/politics/view/wipo-head-describes-belarus-as-active-important-member-121568-2019/
https://eng.belta.by/society/view/wipo-praises-it-business-development-conditions-in-belarus-121600-2019/
https://eng.belta.by/society/view/belarus-it-experience-seen-as-important-for-cooperation-in-intellectual-property-protection-121602-2019/
https://www.tvr.by/eng/news/prezident/prezident_vstretilsya_s_gendirektorom_vsemirnoy_organizatsii_intellektualnoy_sobstvennosti/
https://www.tvr.by/eng/news/prezident/delegatsii_iz_bratislavy_i_zhenevy_posetili_dvorets_nezavisimosti/