Home › Permanent Mission › News
Ambassador Yury Ambrazevich met ILO DG Guy Ryder
On the 13th of February 2020 in Geneva, the Permanent Representative of the Republic of Belarus to the UN Office and other international organizations in Geneva, Yury Ambrazevich has presented to the Director-General of the ILO Guy Ryder the documents on joining the ILO Holidays with Pay Convention (Convention No. 132) and the ILO Convention on Safety and Health in Mines (Convention No. 176).
The ILO Director-General praised this decision of the Republic of Belarus as an important step towards ensuring high decent work standards in the country.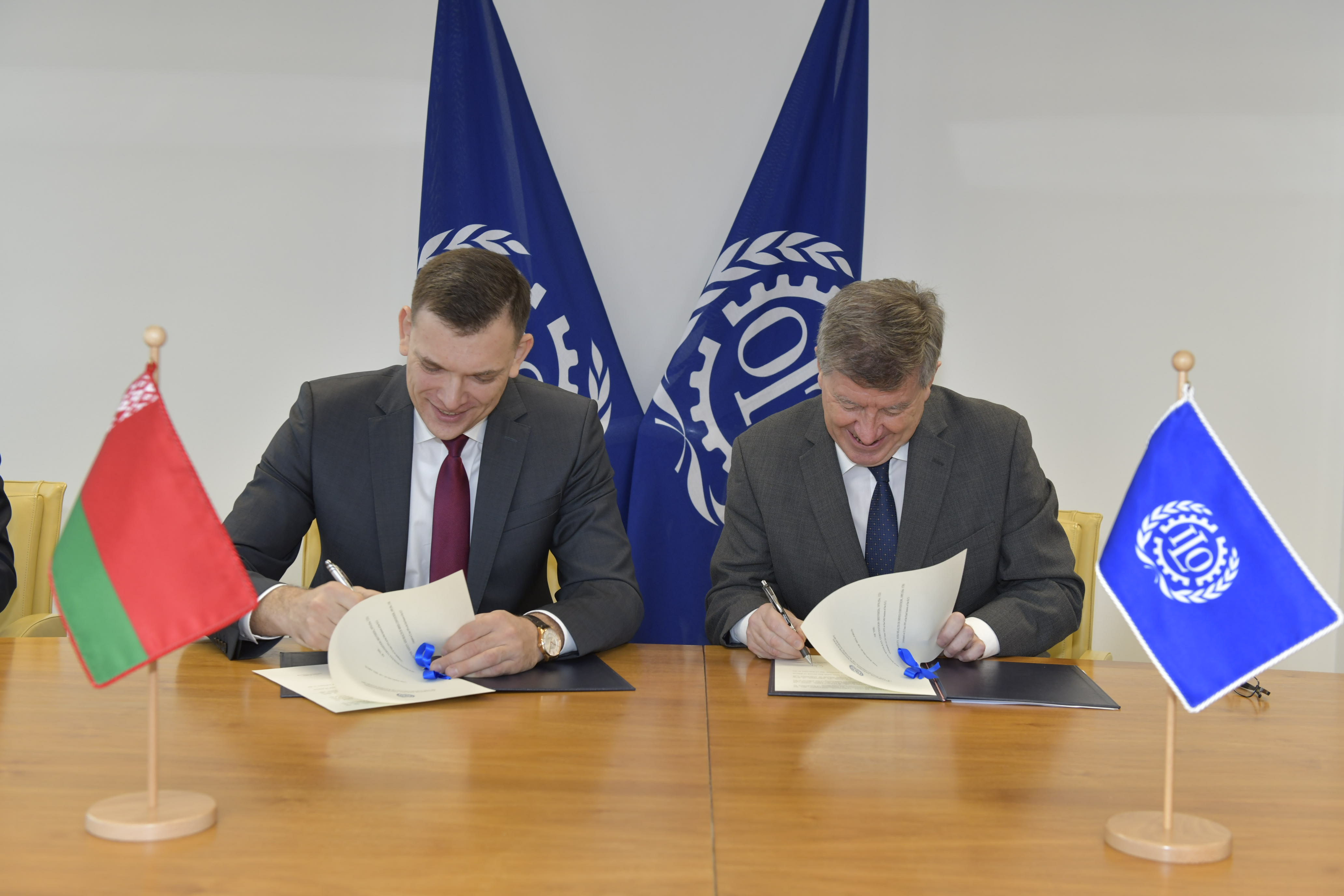 Yury Ambrazevich and Guy Ryder has discussed the current issues of cooperation between the Government of Belarus and the ILO Secretariat, as well as the possibilities for its further development.