The World Trade Organization (WTO) is an international economic organization dealing with the multilateral regulation of trade in goods, services and intellectual property rights. WTO is a forum which establishes rules of international trade and tackles trade barriers through deliberations and negotiations. The organization replaced the General Agreement on Tariffs and Trade (GATT), signed by 23 states in Geneva in October, 1947.
WTO officially commenced its operations on January 1, 1995.
As of beginning of 2018 the WTO accounted 164 members.
Director General – Roberto Azevêdo (Brazil).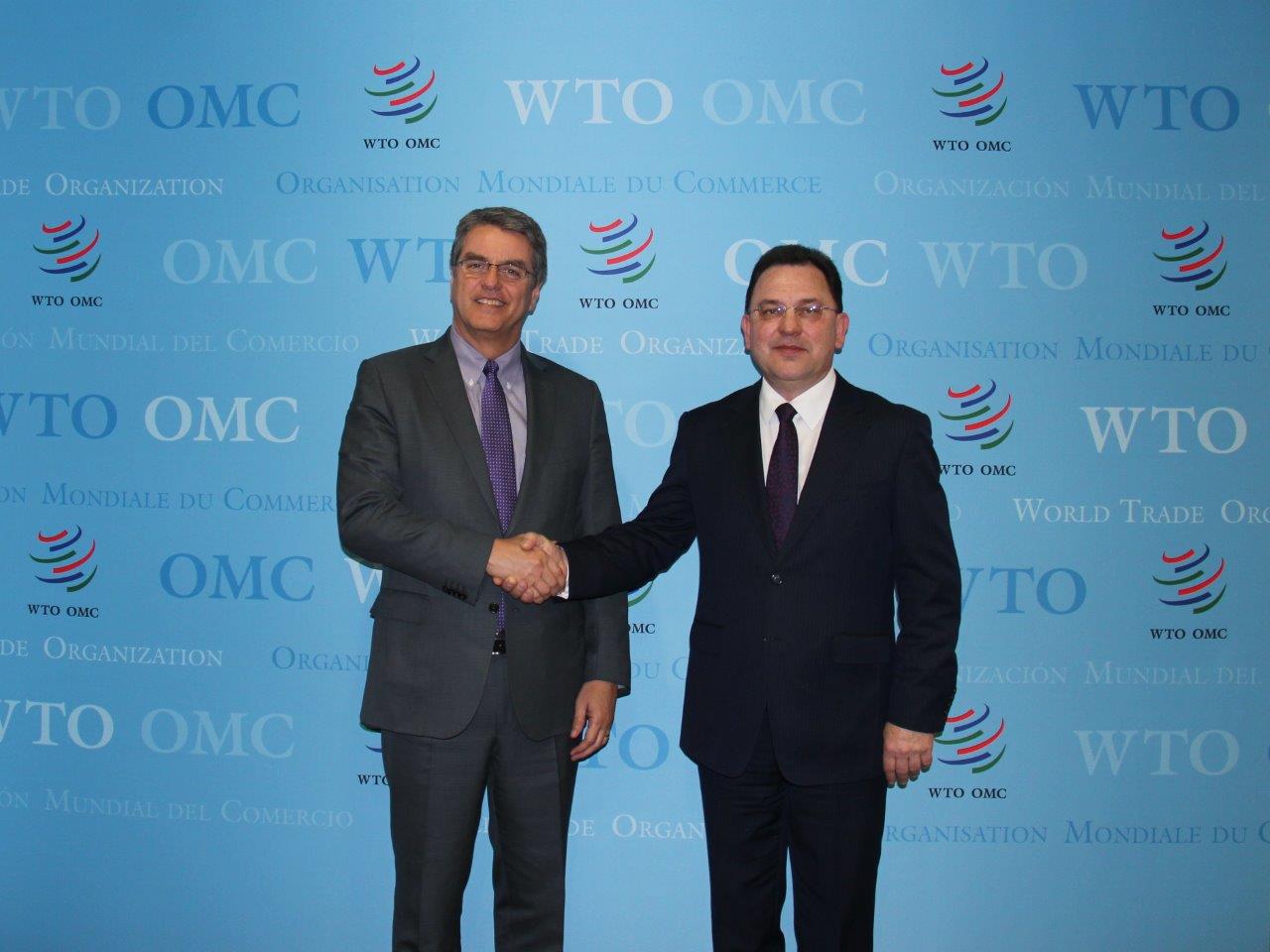 Functions of the WTO:
Ensuring the implementation of trade agreements.
Settling disputes between members.
Reviewing trade policies of its members.
Organizing trade negotiations under the WTO rules.
Accession of new members.
Belarus and WTO
Belarus continues its WTO accession negotiations since 1993. The Working Party on Belarus' accession consists of 47 WTO members. In order to accede is necessary to agree with all interested WTO members separately (bilateral track) and with the Working Party as a whole (multilateral track).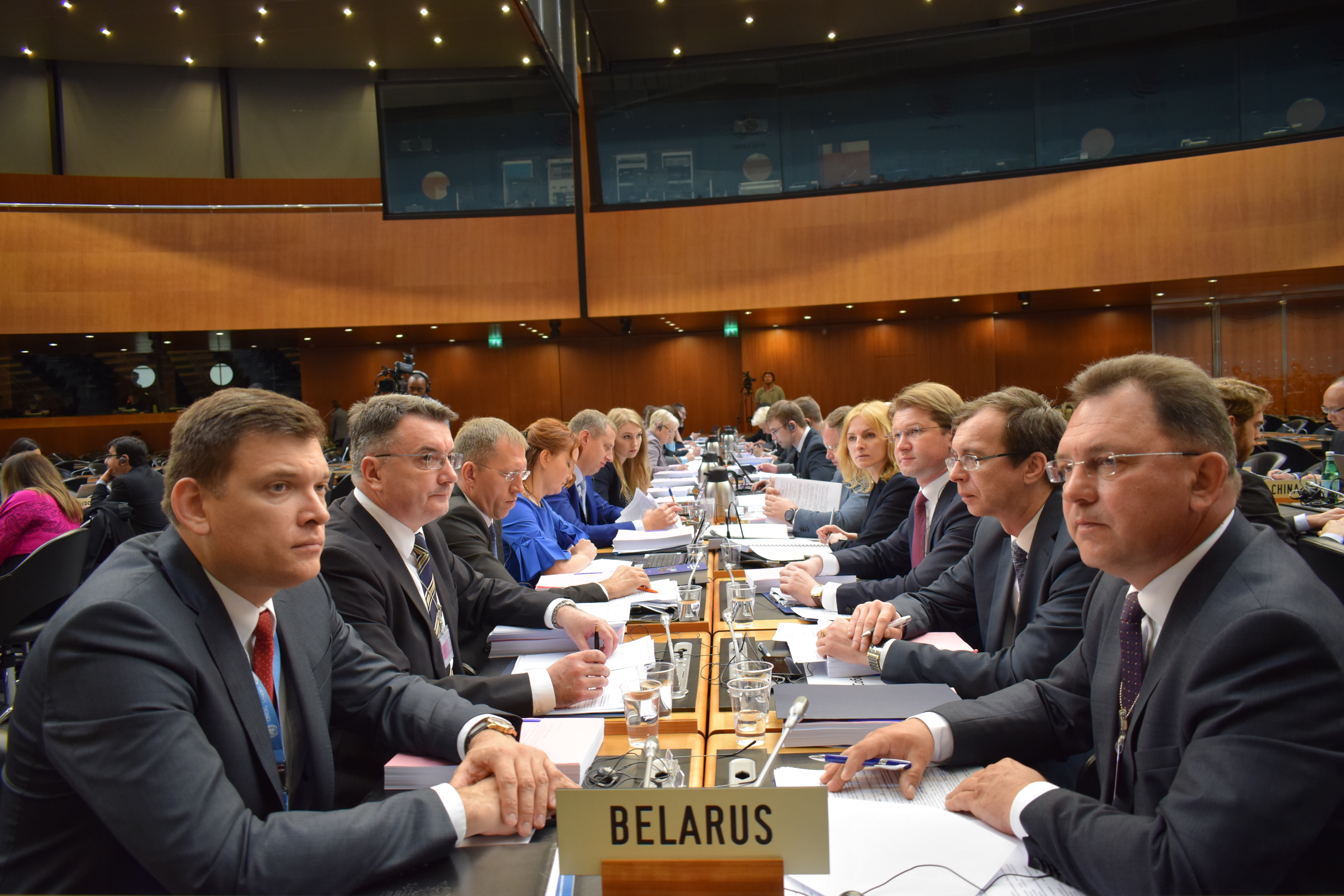 The WTO accession negotiations were intensified after 2016. Since then 3 meetings of Working Party on Belarus' Accession were held. The latest meeting was held 15 May 2018. Representatives of more than 30 Members in their speeches supported the steps taken by the Government of Belarus to join the WTO, noted significant progress in harmonization of the national legislation of Belarus into compliance with WTO rules. In the course of the meeting a substantive discussion took place on the current version of the draft Report of the Working Party on the following issues: the economic policy of Belarus, the regulation of exports and imports of goods, technical barriers to trade, sanitary and phytosanitary measures, trade aspects of intellectual property rights, trade in services. In Autumn 2017 Belarus is planning to submit to the WTO Secretariat the written answers to the questions posed by Members. It is expected that the next Working Party meeting will take place at the beginning of 2019.
Belarus has concluded bilateral protocols with 18 WTO member-states. Since 2017 eight protocols on market access for goods and services were signed.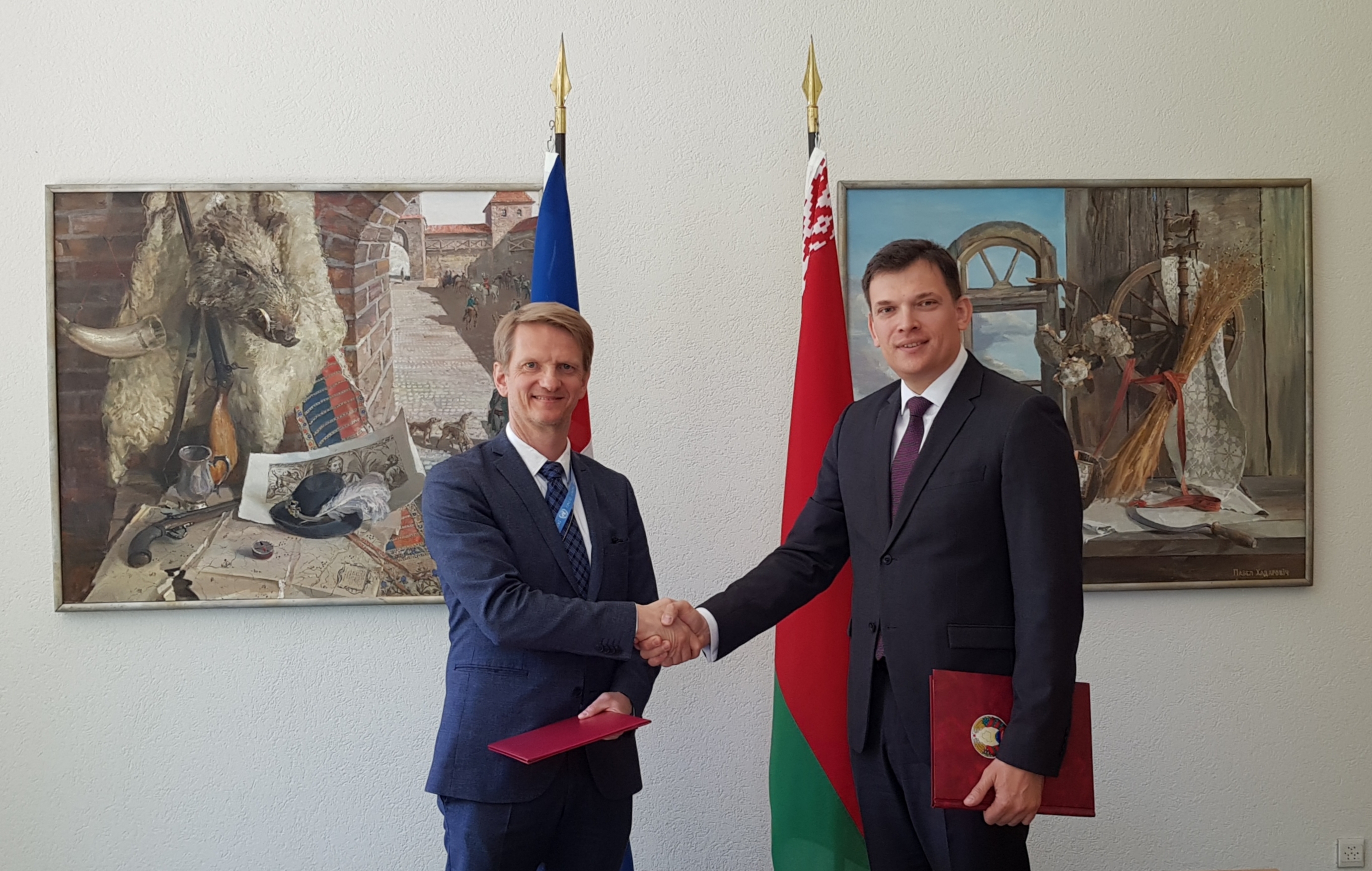 27 June 2018 during the meeting of the Committee of the World Trade Organization on Government Procurement Belarus was granted an observer status in the Committee. The Republic of Belarus became the first country which has got this status before joining the WTO and received the right to participate in the discussions at the Committee on Government Procurement.
The WTO accession is essential for Belarus since it will help to protect national exporters from discriminative treatment on international market, will confirm the image of our country as a safe trading partner, and will raise the investment attractiveness of Belarusian economy.