On November 27 — 28, 2019, a national workshop on the World Trade Organization (WTO) dispute settlement mechanisms is being held in Minsk.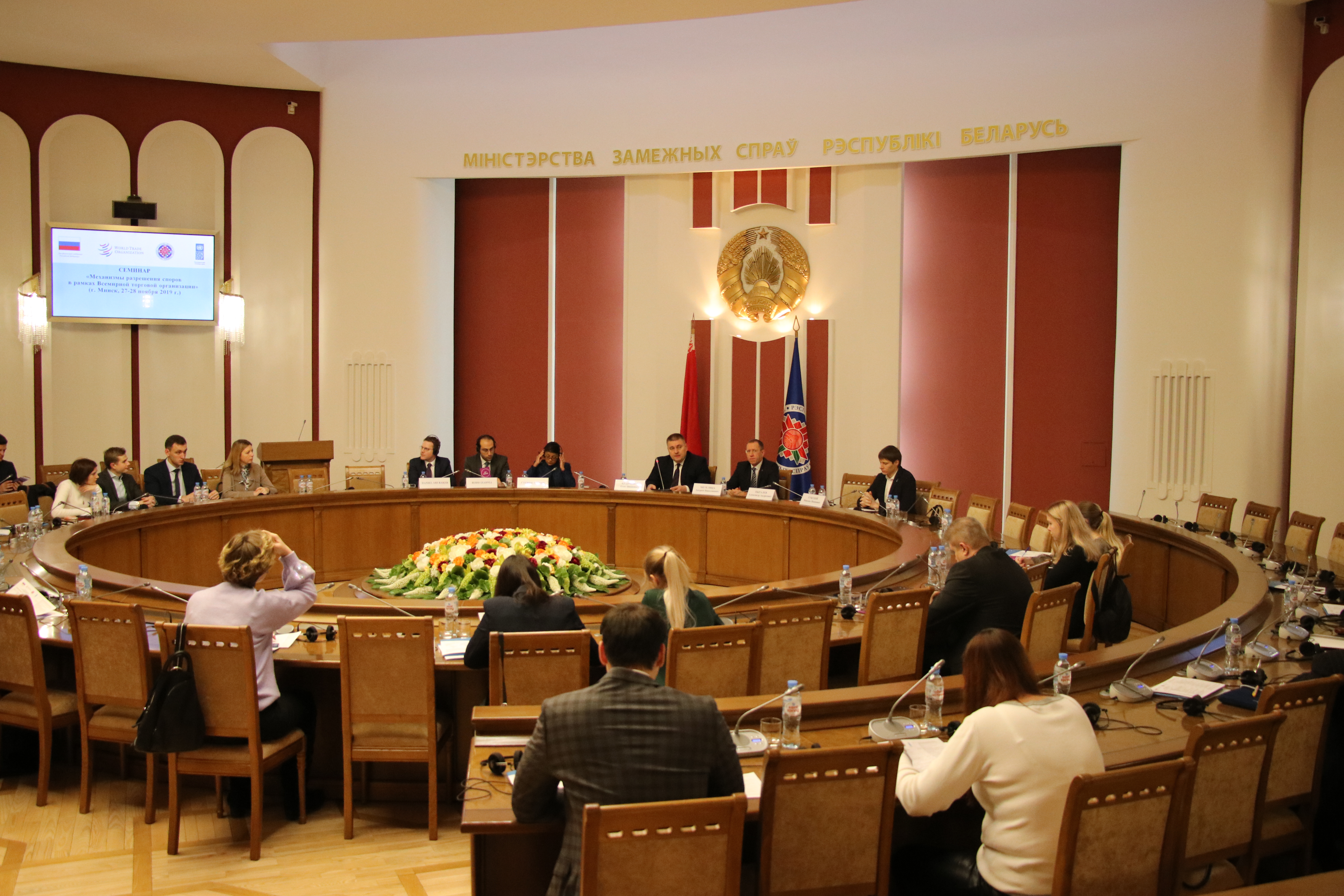 The event was organized by the Ministry of Foreign Affairs, the Secretariat of the World Trade Organization, the Advisory Center on WTO Law and the Permanent Mission of Belarus to the UN Office in Geneva. The event is attended by representatives of republican government bodies, the judiciary, academia and law firms.
During the workshop the functioning of the WTO dispute settlement mechanism, the procedural rights and obligations of the complaint, defendant, third party, as well as experience and best practices of organizing national systems for participation in WTO disputes will be examined in detail.
The event aims at enhancing expertise on WTO law matters in the Republic of Belarus in the context of accession to the World Trade Organization.