On December 3-5, 2018 the delegation of Belarus took part in the Fifth Round of the Intergovernmental Process on Strengthening Respect for International Humanitarian Law.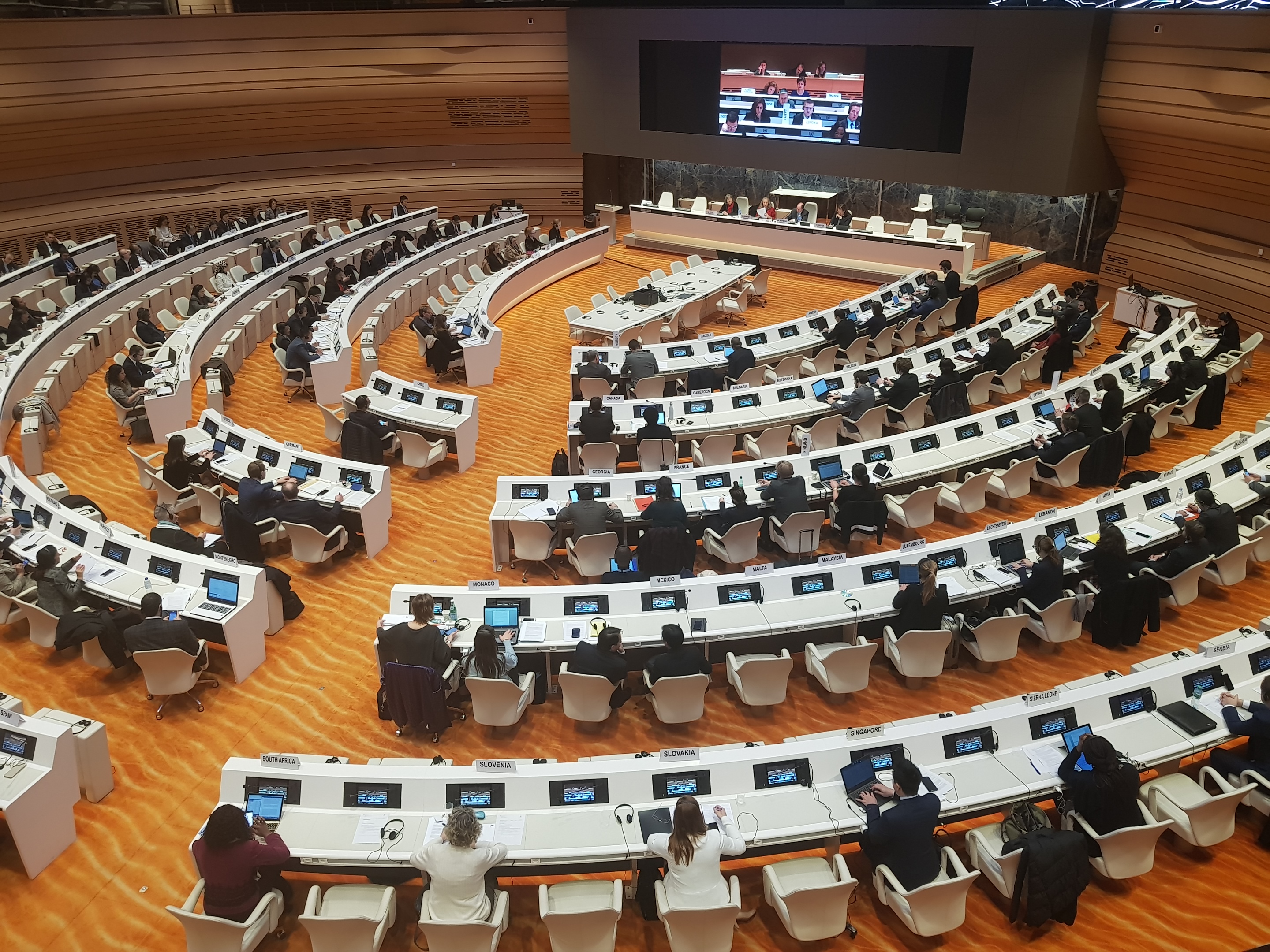 International Humanitarian Law (IHL) is a branch of international law, which seeks to limit the effects of armed conflict by protecting persons who are not participating in hostilities, and by restricting and regulating the means and methods of warfare available to combatants.
The intergovernmental process was established by resolution of the International Conference of the Red Cross and Red Crescent in 2015 to find ways of strengthening compliance with international humanitarian law, including through regular and open dialogue between States on IHL.
Delegations discussed possible elements of a mechanism to strengthen compliance with IHL rules.
At the general debate the Permanent Representative of Belarus in Geneva Yury Ambrazevich presented views of Belarus on the issues under consideration.
The Belarusian diplomat noted that the International Conference of the Red Cross and Red Crescent should become the central element of the mechanism for strengthening compliance with IHL norms and called for strengthening intergovernmental cooperation within the framework of the Conference.
The Belarusian representative noted the readiness for broad cooperation with the International Red Cross and Red Crescent Movement and our desire to maximally facilitate the development of mutually acceptable solutions on strengthening the mechanism of compliance with the IHL rules.