The delegation of Belarus headed by the first deputy head of Belhydromet, the Permanent Representative of the Republic of Belarus to the World Meteorological Organization, Maria Germenchuk, takes part in the 17th session of the Regional Association VI (Europe) of the World Meteorological Organization, which is being held at the WMO Headquarters in Geneva on February 7-9, 2018. On the eve of the session on February 5 — 6, 2018, a Regional Conference (RECO), designed to prepare proposals for the session, was held.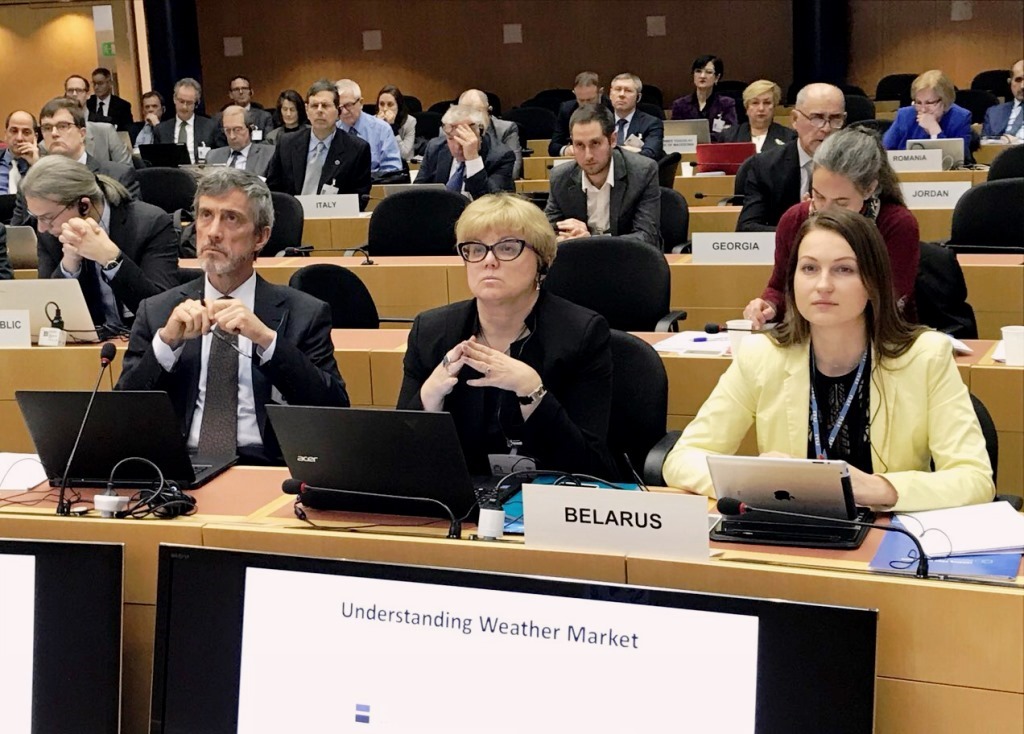 In the context of the planned creation in Minsk of the WMO Eurasian Office, the participants of the events gave a positive assessment of the activities of Belhydromet in the field of strengthening WMO-Europe-Asia cooperation. In 2017 alone, Minsk hosted two interregional events with the participation of WMO experts, EUMETSAT (European Organization of Satellite Meteorology) and ICAO (International Civil Aviation Organization).
Within the framework of the session, the side event "Implementation of the WMO Integrated Global Observing System — WIGOS in Region VI (Europe)" was held, where Maria Germenchuk, as one of the speakers, presented the experience of Belarus in meteodata quality monitoring.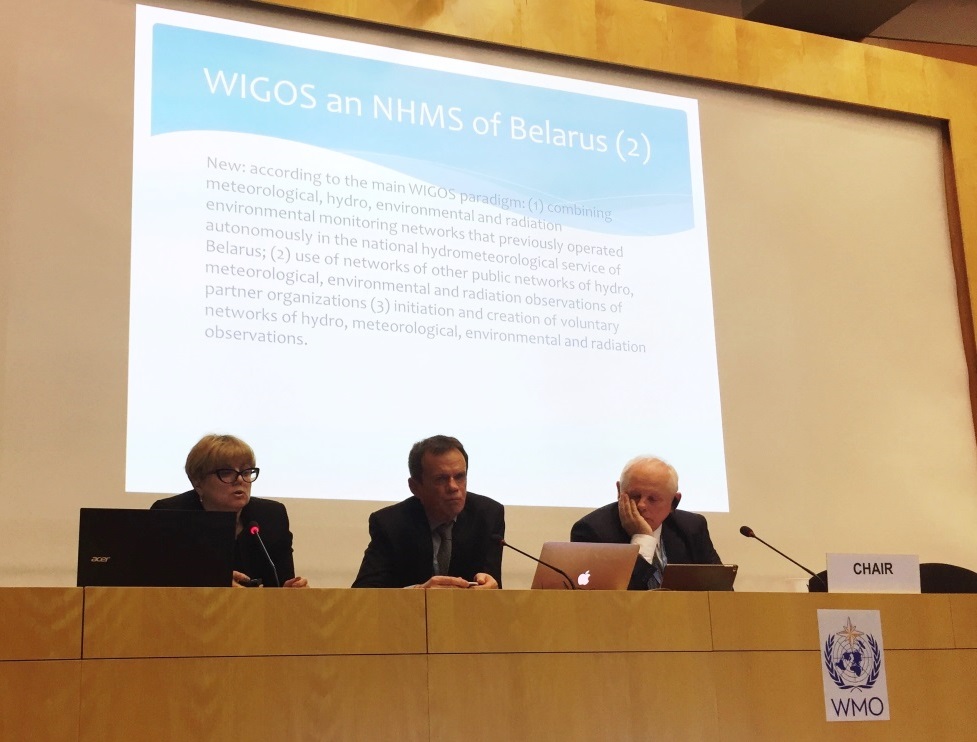 The participants of the events also discussed the use of the latest technologies, including remote sensing technologies (satellites, aerological soundings, meteorological locators) in order to strengthen the capacity of national hydrometeorological services, exchange information among the meteorological services of the region. The importance of meteorological services in the field of early warning of adverse and dangerous hydrometeorological phenomena was confirmed.