Home › Permanent Mission › News
Permanent Representative of Belarus Mr. Yury Ambrazevich chaired the 110th session of UNECE Executive Committee
On 10 July 2020, the 110th official session of the Executive Committee of the United Nations Economic Commission for Europe (ECE) took place under the chairmanship of H.E. Mr. Yury Ambrazevich, Permanent Representative of Belarus in Geneva. During April — May 2020 the ExCom meetings were held in the format of informal consultations of its members under the framework of Special Procedures during the COVID-19 period approved by Members on 6 April 2020.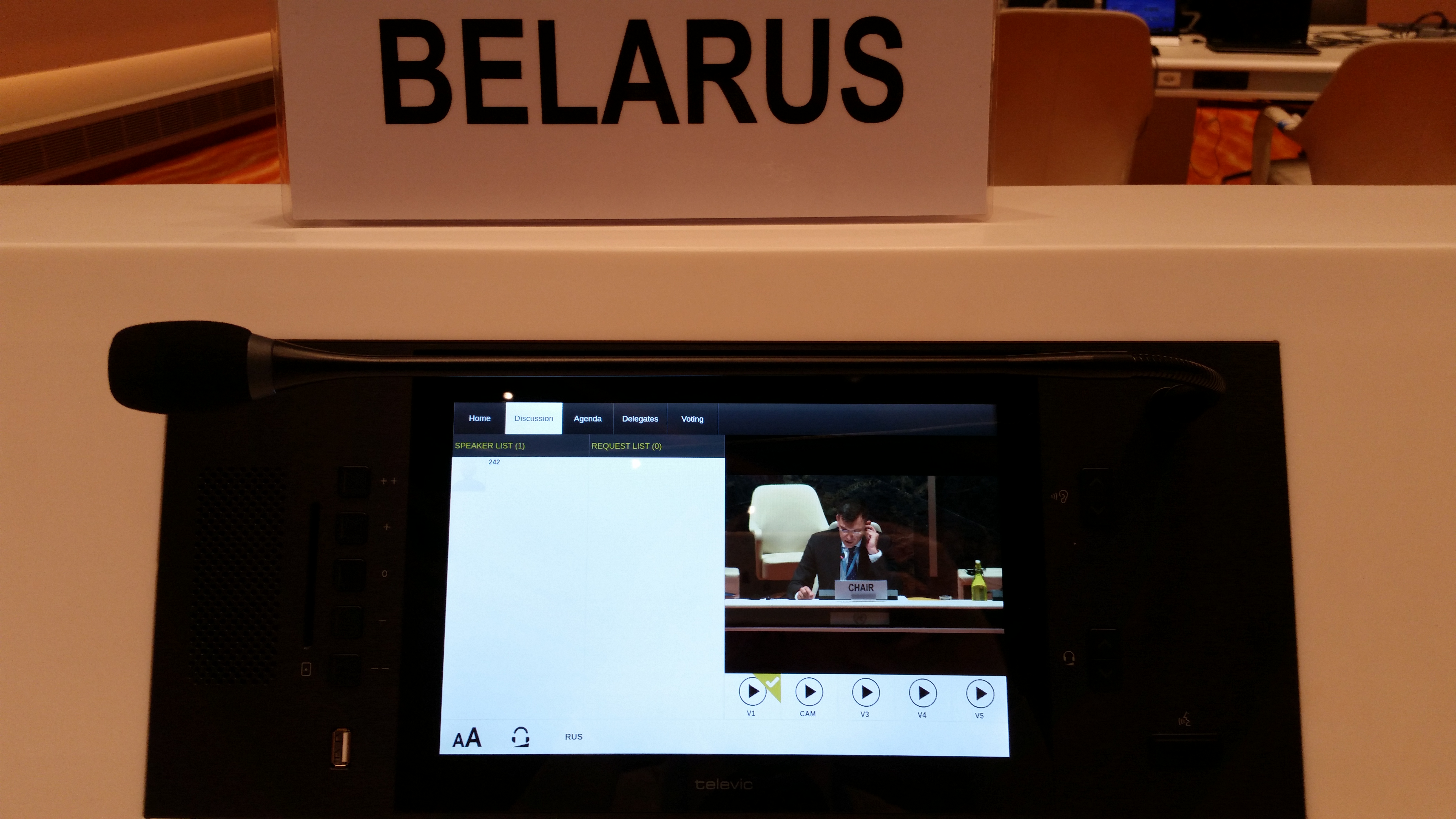 The session reviewed the implementation of UNECE initiatives and projects in response to the negative social and economic consequences of the pandemic, considered organizational aspects of preparation to the 69th UNECE session
on 20-21 April 2021 in Geneva under the cross-cutting theme "Promoting circular economy and sustainable use of natural resources in the UNECE region". The secretariat briefed Members about the preparation to the Forum of Mayors, which will be held on 6 October 2020 with the participation of representatives of city administrations of the countries of the region.
Participants of the 110th session took note of the decisions of the Executive Committee, which were approved during informal consultations in April — May 2020. With the aim to ensure the sustainable work of UNECE line committees and working parties, Members extended until 30 September 2020 the Special Procedures during the COVID-19 period.