On 29-30 October 2019, a meeting of the UNECE member States took place in Geneva on preparation of the Regional Review on implementation of the Beijing Declaration and Platform for Action, adopted at the UN's Fourth World Conference on Women ("Beijing+25"). Around 850 form 48 countries of the region attended the event.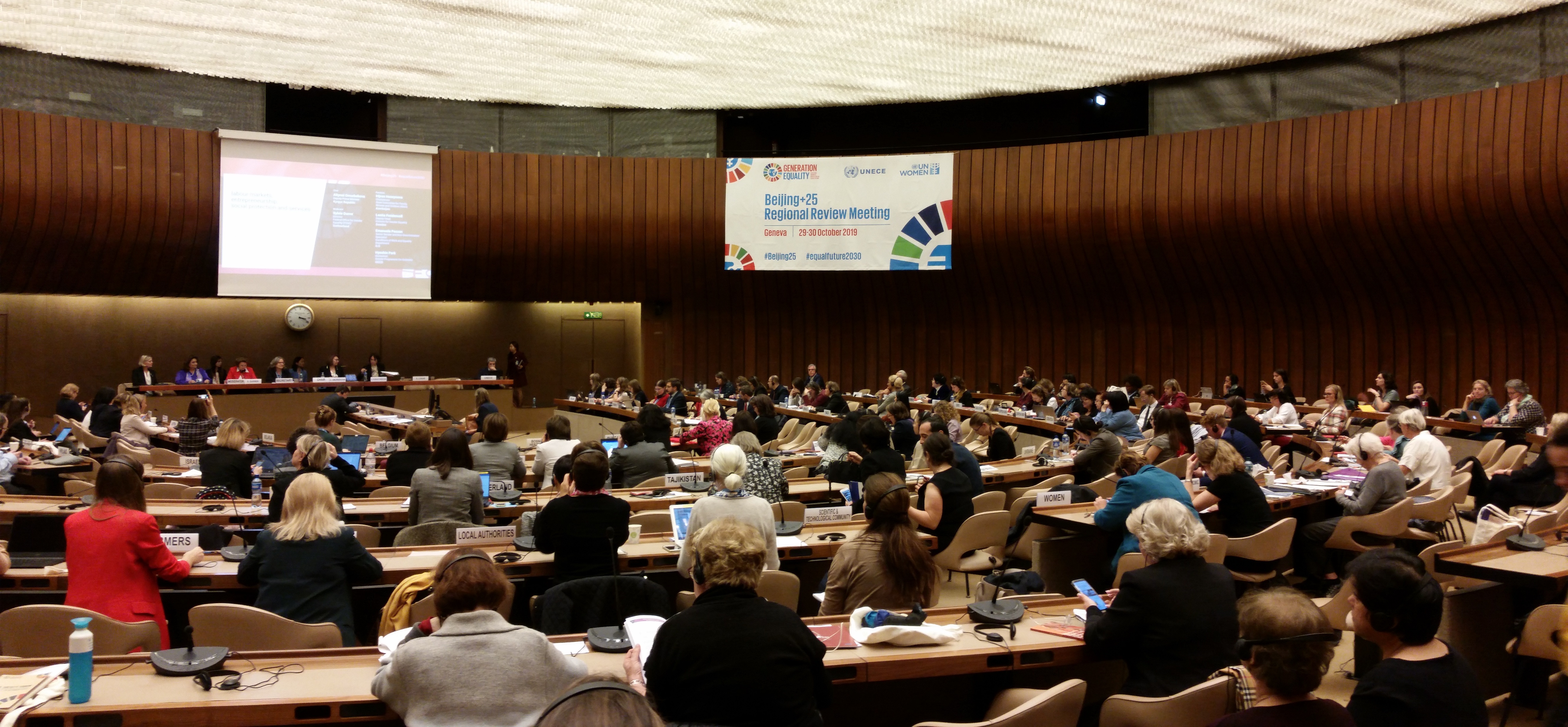 The Belarusian delegation was headed by Ms. Vera Labkovich, Director of the Department of Population, Gender and Family Policy of the Ministry of Labor, and included representatives of the Permanent Mission of Belarus in Geneva.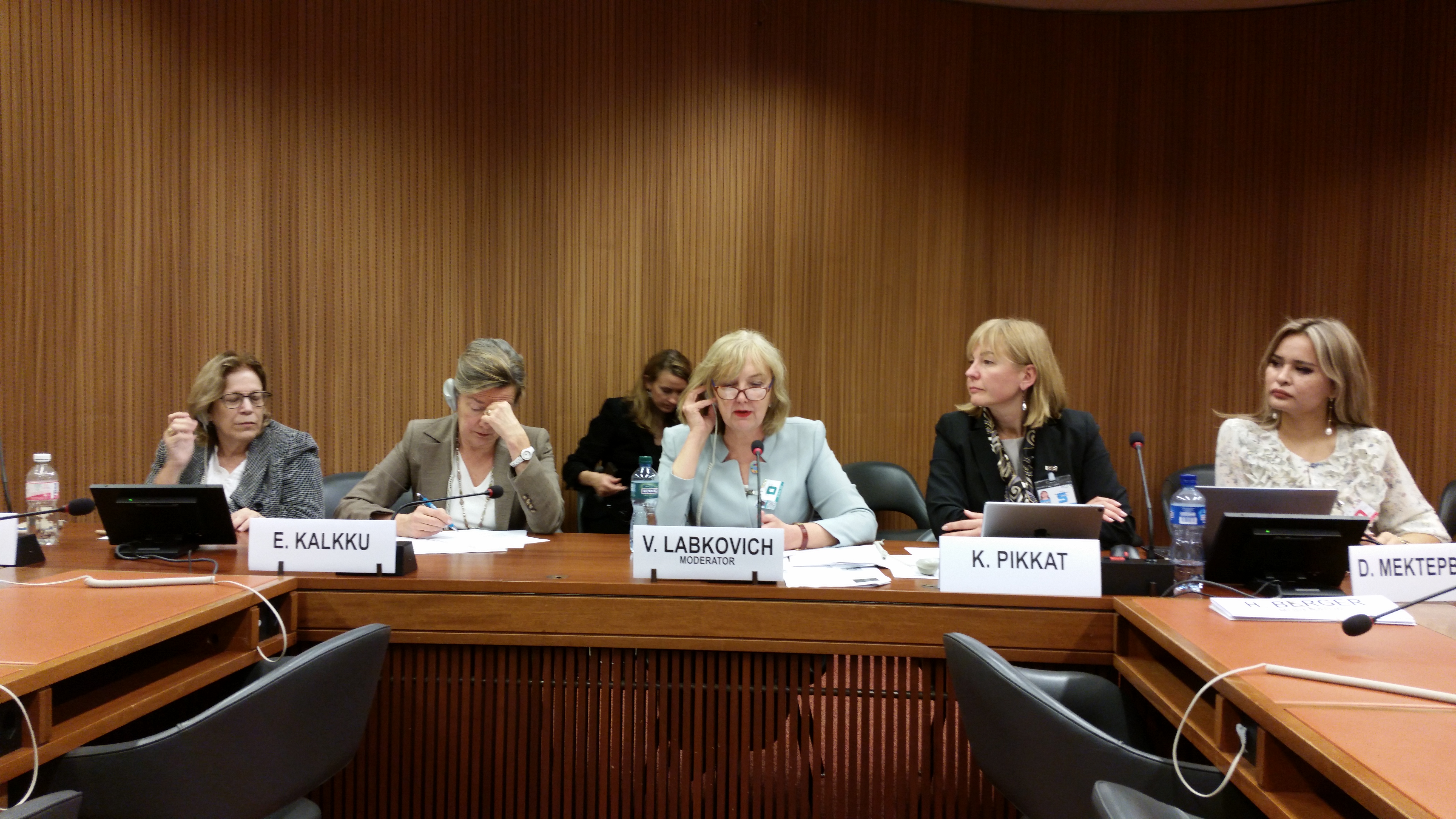 The agenda of the event was devoted to consideration of issues of implementation at the national level of measures aimed at achieving gender equality and empowering women, sharing best practices and experiences on the subject. In May 2019, Belarus circulated the National Report on measures taken in the country on gender equality, which is currently available on the UNECE website (http://www.unece.org/index.php?id=51017).
The head of the Belarusian delegation serves as a Chairperson of the segment of the Conference "Education for Gender Equality: A Powerful Tool for Transformation". In a national capacity, Vera Labkovich presented a report on accessibility and coverage of education in Belarus, the integration of foreigners living in our country into the national education system. Belarus ranks 21st in terms of the Education index of the UNDP. The country has created conditions to stimulate women and girls to choose concrete type of education and professions.
The outcomes of the meeting of UNECE member States, including practical recommendations on gender equality, will be proposed as a regional contribution to the preparation of the Global Beijing+25 Review in 2020.