On 22 July 2020, H.E. Mr. Yury Ambrazevich, Permanent Representative of Belarus, met with Dr. Francis Gurry, WIPO Director General, at the headquarters of the World Intellectual Property Organization in Geneva and handed over the instrument of Belarus accession to the Marrakesh Treaty to Facilitate Access to Published Works for Persons Who Are Blind, Visually Impaired or Otherwise Print Disabled.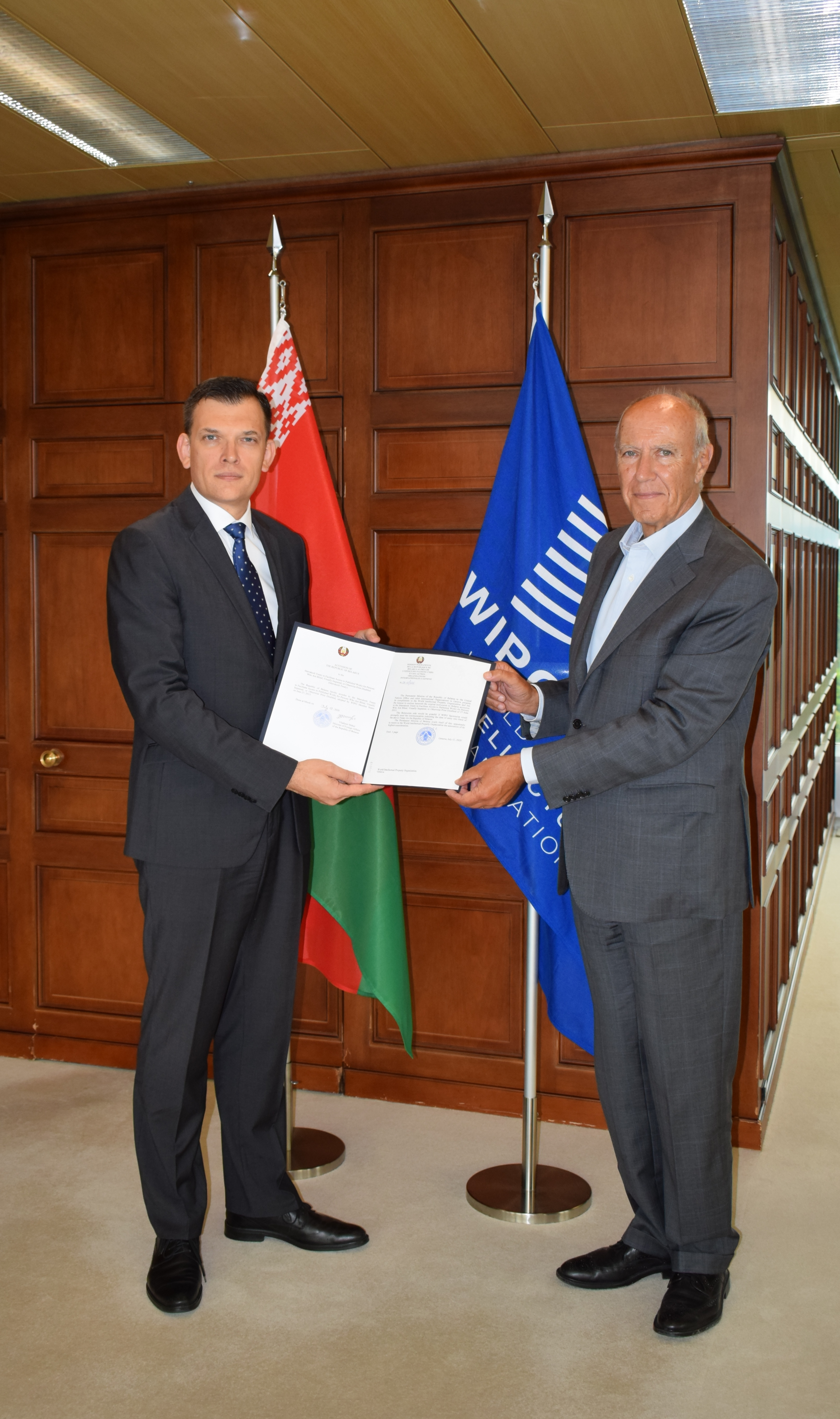 Yury Ambrazevich noted that Belarus participation in WIPO multilateral conventions is a practical result of the implementation of agreements reached during the official visit of Dr. Gurry to Minsk in June 2019 and contained in the revised Memorandum of Cooperation between the Government of Belarus and WIPO dated 4 June 2019. Belarus Permanent Representative stressed positive dynamics of Belarus – WIPO cooperation aimed to improve Belarusian legislation in the area of intellectual property and to promote innovation, and also thanked WIPO Director General for the technical and expert assistance rendered to Belarus in this direction.
Belarus to become the 70th contracting party to the Treaty, which will contribute to expanding the access of visually impaired persons in our country to cultural and other information, as well as to published works. This is another determined step by the Government to ensure the rights of persons with disabilities.
For reference:
The WIPO-administered Marrakesh Treaty was signed on 27 June 2013 and entered into force on 30 September 2016. The Treaty is aimed at expanding access to literary and artistic works for the blind, visually impaired and other persons with disabilities by creating uniform conditions for all contracting parties for the reproduction and distribution of works in an accessible format.