On 31 July 2020, the National Agency of Investment and Privatization of the Republic of Belarus in partnership with UN Conference on Trade and Development (UNCTAD) will hold the Online Investment Conference "From Recovery to Sustainable Growth".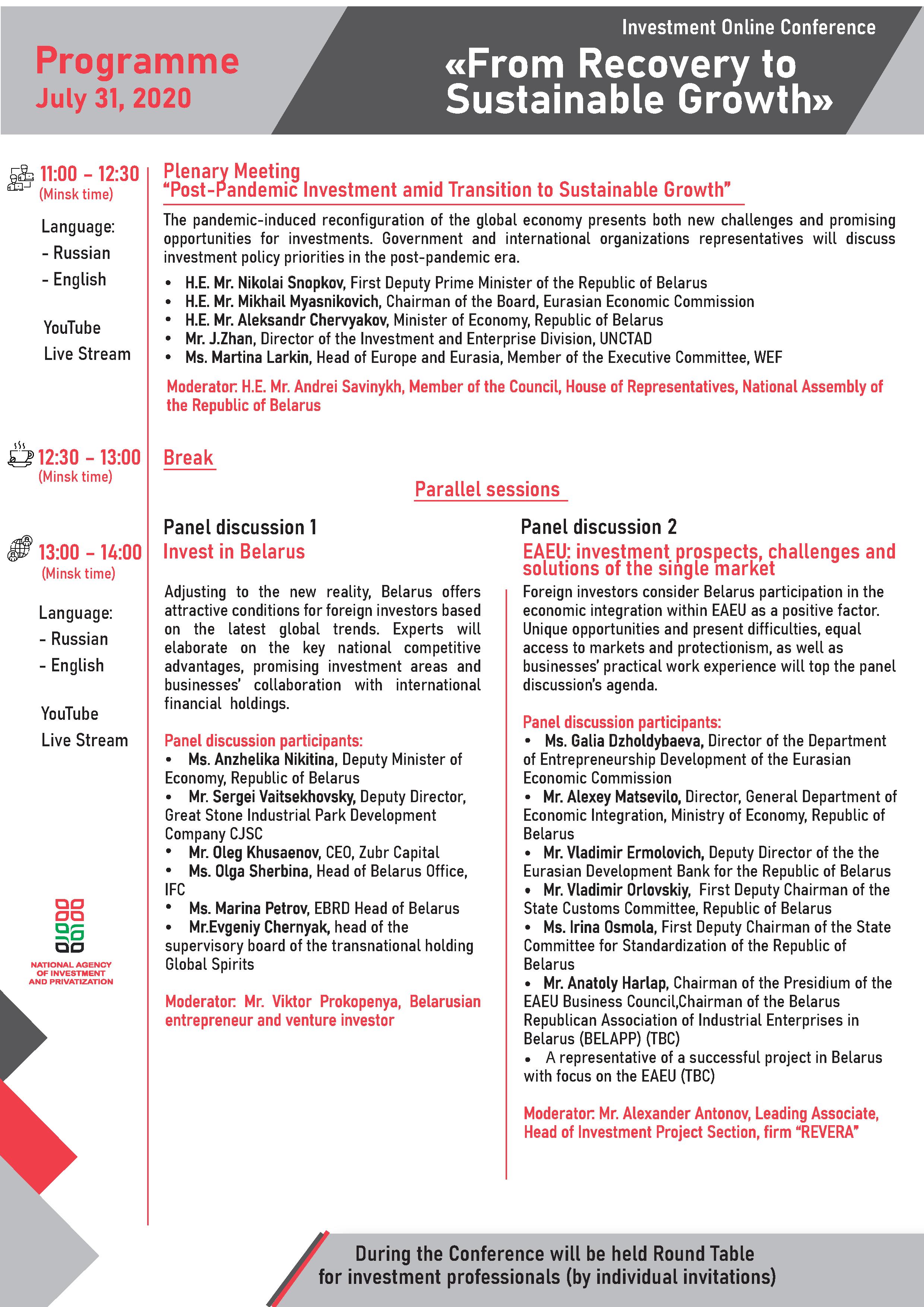 H.E. Mr. Nikolai Snopkov, First Deputy Prime Minister of the Republic of Belarus, H.E. Mr. Mikhail Myasnikovich, Chairman of the Board, Eurasian Economic Commission, H.E. Mr. Aleksandr Chervyakov, Minister of Economy, Republic of Belarus are invited to take part in the panel discussion, devoted to the development of investment policy in the post-COVID period.
Mr. James Zhan, Director of the Investment and Enterprise Division, UNCTAD, will present the key outcomes of the UNCTAD's 2020 World investment Report, including the ways of international production and global value chains development up to 2030.
During 2 special panel sessions the representatives of Belarusian government, Eurasian Economic Commission, private business and International Financial Institutes will discuss the conditions and opportunities of doing business in the markets of Belarus and the EAEU.
More details on the conference, including its programme and registration form are available at https://conference.investinbelarus.by/.
Conference video materials are available at https://bit.ly/34YeVDQ.