The concert of a popular Belarusian rock band "J:MORS" was organized by Belarusian diplomats on November 19 at the Palais des Nations — the headquarters of the UN Office in Geneva (Switzerland) in partnership with the Belarusians' Association in Switzerland and the UN Children's Fund (UNICEF).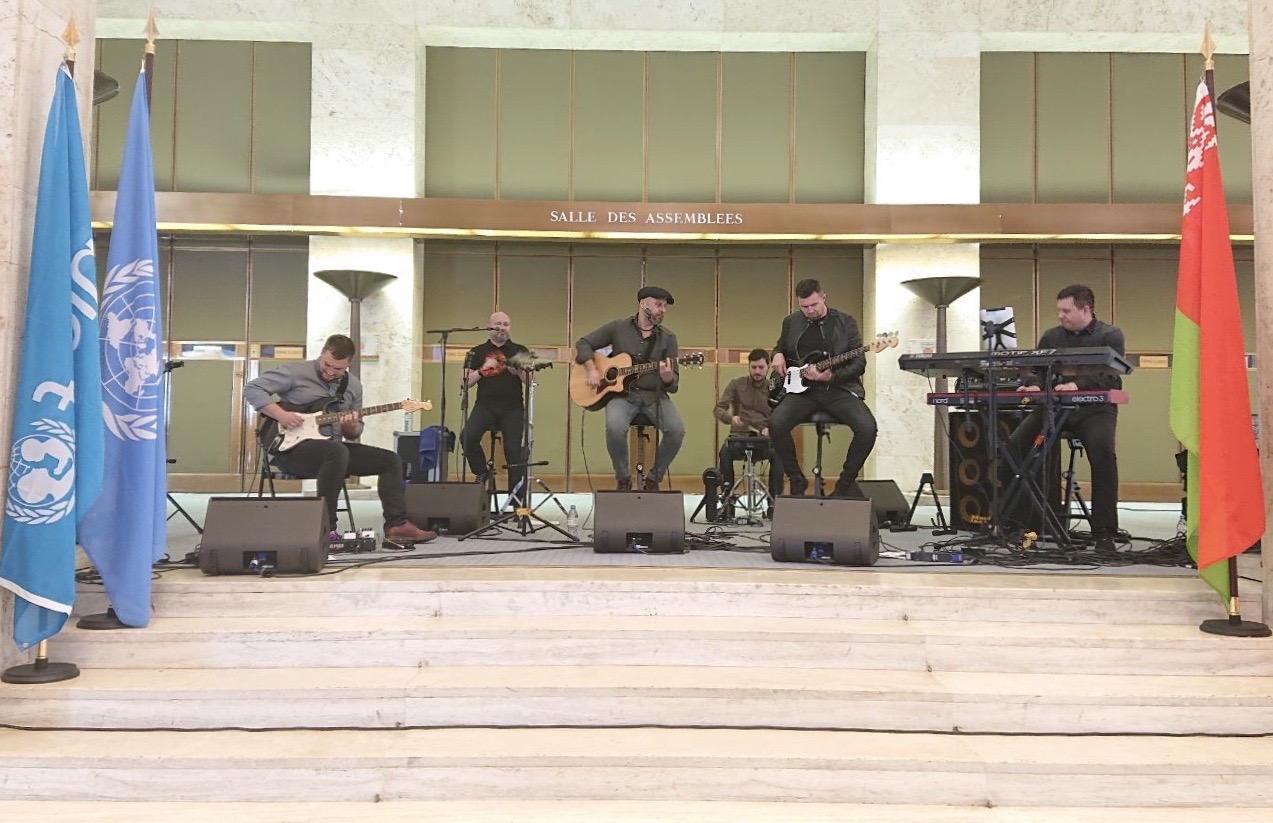 "Rock4Children" campaign has become a symbolic contribution of Belarus to the global campaign dedicated to the 30th anniversary of the adoption of the Convention on the Rights of the Child.
The Permanent Representative of Belarus in Geneva Mr. YurY Ambrazevich, preceding the performance of musicians, has noted that caring for children and youth, creating conditions for their maximum self-realization are the most important priority of the state policy of the country.
Mr. Yury Ambrazevich emphasized that the Belarusian concert was addressed to participants of international events in Geneva devoted to childhood and youth topics these days, and is intended to remind that children and adolescents do not need dry phrases from legal documents, but family comfort, the love of parents, understanding of society and the specific care of the state. According to him, the concert is also addressed to all those who specifically and directly contribute to making these simple concepts a reality for every child. In this context Mr. Yury Ambrazevich drew attention to the symbolic fact that the leader of the group "J:MORS" Mr. Vladimir Pugach is the UNICEF Goodwill Ambassador to Belarus. As we know, the members of the group for many years are engaged in projects to support difficult teenagers.
Support to the government and society to strengthen national efforts to work with children, adolescents and youth in Belarus was expressed before the concert by the Director-General of the United Nations Office Ms. Tatyana Valovaya and UNICEF Regional Director for Europe and Central Asia Ms. Afshan Khan.